Linuxworld: Sun boosts NetBeans
Sun Microsystems has used the LinuxWorld Conference & Expo to detail enhancements to the NetBeans open source development project...

Download this free guide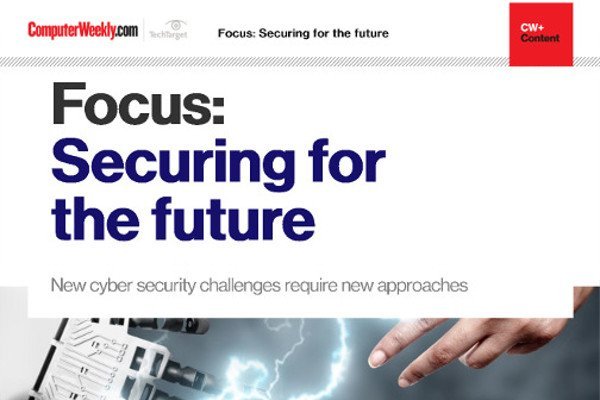 New technologies: a source of threat as well as a solution
Learn about fighting the ever evolving ransomware, IoT botnet malware and data manipulation attacks.
By submitting your personal information, you agree that TechTarget and its partners may contact you regarding relevant content, products and special offers.
You also agree that your personal information may be transferred and processed in the United States, and that you have read and agree to the Terms of Use and the Privacy Policy.

Sun Microsystems has used the LinuxWorld Conference & Expo to detail enhancements to the NetBeans open source development project to which Sun is donating 18 new software modules including Java3D support, Apache Struts, and support for Java Data Objects (JDO).



The company has also released a native connector tool for Linux, enabling developers to build and encapsulate native Linux C and C++ applications and libraries as Java classes or XML Web services.

Through support for JDO, a Java technology for mapping entities in relational databases to Java objects, Sun is intending to make it easy for developers experienced in object-oriented design but not database programming to build client-server applications.

Java developers can use JDO without having to understand SQL, said Sun's Drew Engstrom, product line manager for Sun ONE (Open Net Environment) Studio tools. "They just have to know how to write a Java object," Engstrom said.

Apache Struts support enhances productivity for Web application developers, according to Sun. Struts is built on top of JavaServer Pages.

Java3D is a toolset for developing Java3D scene graphs to enable delivery of cross-platform graphical applications. Developers can build GUIs that leverage the latest Java technology found in Java Standard Edition 1.4, Engstrom said.

Additionally, Sun is donating SIM (Support Interface Module) technology and a BugSubmitter module. SIM provides a common infrastructure to enable vendors of different modules to provide customised support directly from the NetBeans platform. BugSubmitter leverages SIM to enable NetBeans IDE users to submit requests for new functionality and report any issues, according to Sun.

"The SIM interface module is important because we can plug all our technology right into it, and all the user has to do is click on a button and get the entire [application] updated," said David Pociu, president and chief technical officer of tools vendor InsiTech. The company sells add-on modules that plug into NetBeans to make Java development accessible to Visual Basic users.

Among other modules are an audit module, enabling development teams to develop best practices rules for development; a metrics module, for analysis of source code; and XTest support, a set of tools to provide performance and API compatibility tests.

Developers can access the modules or NetBeans IDE at www.netbeans.org.
Read more on IT risk management