Linux cluster tackles gene research
A 150-processor cluster supercomputer built by Linux Networx is helping a California biopharmaceutical company compare genes from...
This Article Covers
RELATED TOPICS

Download this free guide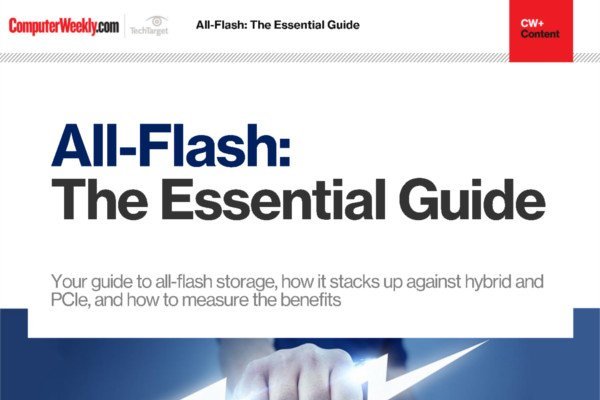 All-Flash: The Essential Guide
Access this guide to learn about all-flash storage, how it stacks up against hybrid and PCIe, and how to measure the benefits.
By submitting your personal information, you agree that TechTarget and its partners may contact you regarding relevant content, products and special offers.
You also agree that your personal information may be transferred and processed in the United States, and that you have read and agree to the Terms of Use and the Privacy Policy.

A 150-processor cluster supercomputer built by Linux Networx is helping a California biopharmaceutical company compare genes from mice and humans in the race to find effective drugs to fight cancer and other diseases.



Using the cluster supercomputer, biopharmaceutical firm Tularik has been able to accomplish in two months what would have taken the company 38 years with its older hardware, Bruce Ling, director of bioinformatics, said. Tularik had been using an older four-processor mainframe computer from Silicon Graphics for such work.

The new cluster has 75 dual Pentium III 1GHz processors, 300GBytes of memory and 3TBytes of storage. It was installed late last year and began operations in December. Details about the project were announced on Monday (5 August) after performance benchmark testing results were released, showing performance that was 75 times greater than the old system.

The Evolocity cluster supercomputer was built by Linux NetworX and has helped accelerate Tularik's drug discovery efforts by mining massive databases of information and quickly identifying gene combinations behind diseases in the areas of cancer, immunology and metabolic disorder.

The 75-node supercomputer has two CPUs per node, plus a four-CPU administrative node. The machine was built at about a tenth of the cost of a traditional mainframe, Ling said. The price is not being released, he said.

The biopharmaceutical company is working to compare human and mouse genomes because the genetic makeup of the two species is very similar, Ling said. A genome is a collection of genetic information consisting of individual genes. When experiments are necessary, researchers can use mouse genomes instead of having humans undergo experimental procedures.

By cross-mapping the genomes, researchers can find similarities and differences in the genomes between the species that can help them in their experiments.

Tularik, founded in 1991, has been a pioneer in the recent cross-mapping of mouse and human genomes, Ling said, and hopes to develop pharmaceuticals that regulate the development of cancer and other diseases in genes.

Clark Roundy, a vice-president of marketing at Linux NetworX, said the company is seeing continued growth in the biotechnology and pharmaceutical marketplaces for cluster supercomputers for research. "This cluster has saved them years of time in mapping the mouse genome," Roundy said.
Read more on Data centre hardware