Public sector IT chiefs welcome Whitehall's open source stance
Local authority IT managers have welcomed the Government's official endorsement of open source software for use in the UK's...
This Article Covers
RELATED TOPICS

Download this free guide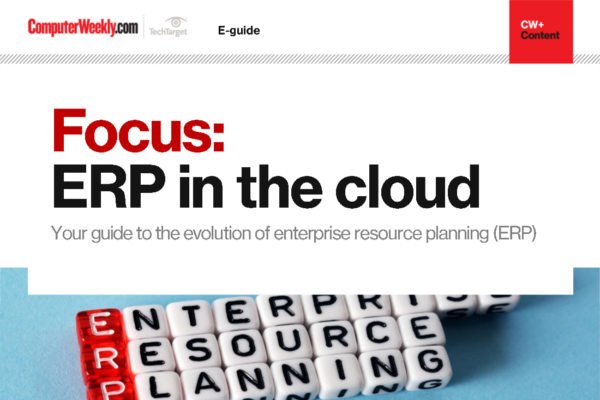 Are you keeping up with the ERP evolution?
Read about the new best practices for the ERP systems and how to tackle the growth of ERP integrations.
By submitting your personal information, you agree that TechTarget and its partners may contact you regarding relevant content, products and special offers.
You also agree that your personal information may be transferred and processed in the United States, and that you have read and agree to the Terms of Use and the Privacy Policy.

Local authority IT managers have welcomed the Government's official endorsement of open source software for use in the UK's public sector.



Last week the Cabinet Office published a report entitled Open Source Software: Use Within UK Government, which outlined the Government's plans to consider open source alongside proprietary software products for future IT procurement.

Joe Daniels, community information manager at Knowsley Metropolitan Borough Council, said, "Anything that can make IT cheaper, more secure and more standard has got to be beneficial."

Roy Cosway, corporate IT services manager at Cornwall County Council, one of the Government's Pathfinder local authorities, said, "In local government we will see the benefits [of open source], such as cost reductions and standardisation."

However, Cosway warned that any major roll-out of open source software will need to be carefully regulated by a government-approved standards body. "We have to ensure that we are using the same version of open source," he said.

The report said, "UK government will seek to avoid lock-in to proprietary IT products and services," and underlined the fact that future contracts will be awarded on a value-for-money basis.

The statement comes after months of wrangling between the Government and Microsoft prior to the announcement earlier this year of a public sector-wide deal to use software from Microsoft, IBM/Lotus and Sun Microsystems.

Security was highlighted as a key benefit of open source in the report, which said properly configured open source software can be at least as secure as proprietary systems. It also pointed out that open source is subject to fewer Internet-based attacks.

Analysts described the Government's announcement as a step in the right direction. Mike Davis, senior research analyst at Butler Group and a former public sector IT manager, said, "Having a level playing field for open source software has to be a good thing."

Davis acknowledged that open source could be a cost-effective option for the public sector and highlighted the importance of increased choice for users. "There will be cost reductions, although not being dependent on a particular manufacturer's hardware and software will be more important," he said.
Read more on Business applications