NEC to build supercomputer for UK Met Office
NEC has announced it will build a supercomputer for the Met Office, the UK's national weather service, in a deal valued at...
This Article Covers
RELATED TOPICS

Download this free guide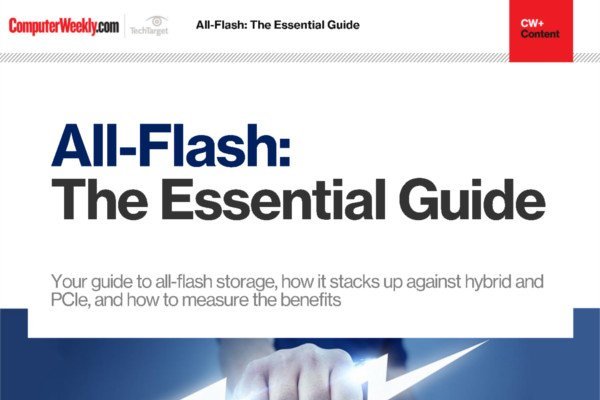 All-Flash: The Essential Guide
Access this guide to learn about all-flash storage, how it stacks up against hybrid and PCIe, and how to measure the benefits.
By submitting your personal information, you agree that TechTarget and its partners may contact you regarding relevant content, products and special offers.
You also agree that your personal information may be transferred and processed in the United States, and that you have read and agree to the Terms of Use and the Privacy Policy.

NEC has announced it will build a supercomputer for the Met Office, the UK's national weather service, in a deal valued at £27.5m.



The NEC supercomputer, comprising 30 NEC SX-6 nodes, will be built in the Met Office's new purpose-built offices in Exeter in two major phases, said Joerg Stadler, NEC spokesman for the European Supercomputer Systems division.

The first phase of the installation is expected to be completed in the second quarter of 2003, Stadler said.

The NEC supercomputer will be capable of doing eight billion calculations per second on a single processor, and will have eight processors per node, or cabinet, with a total of 240 processors, Stadler said.

Each node is capable of 64 billion calculations per second, a capacity that can be further increased when the nodes are connected together, Stadler said.

"What NEC is building is a very specialised tool with custom-built erector processors for number crunching. It is a totally NEC-designed system, the largest we have built outside of Japan," Stadler added.

The Met Office focuses on global weather and weather forecasts, as well as environmental sciences, such as hydrology and oceanography, and looks into the impacts of the weather on the environment, according to its Web site.

The NEC supercomputer will replace the Met Office's two specialised supercomputers, both Cray T3Es, and will be six times more powerful than the two Cray computers combined, Stadler said.

The computer upgrade will allow the Met Office to use higher-resolution models with improved computational and physical processing, allowing for increased accuracy in both short-term and long-term weather forecasts, the Met Office said.

"The computer will gather data from weather stations from all over the world at very high speeds and will quickly be able to predict how the atmosphere will behave. The high-throughput performance of the SX-6 series comes from using the highest speed dynamic RAM (DRAM) available and large-scale integrated circuit (LSI) technology, both of which are state of the art," Stadler said.

Last month, NEC's Earth Simulator supercomputer was named by the 17th International Supercomputer Conference in Germany, as the world's fastest supercomputer.

The Earth Simulator is capable of 35 teraflops, or 25 million calculations per second and knocked last year's number one, IBM's Asci White (capable of seven teraflops per second), into second place. It was developed with the Japan Marine Science and Technology Federation to make predictions about the future of the earth's climate and crust.

"There is no doubt, IBM is clearly our largest competitor in the supercomputer market and though Compaq has been making some powerful systems, it has always been a NEC-IBM battle. But I do admit, IBM has the most supercomputer systems actually out on the market," Stadler said.

According to Stadler, what sets NEC and IBM apart is the different philosophies the companies hold about supercomputing. "We use specialised computers whereas IBM uses general purpose computers for supercomputing. As a result, the peak theoretical performance at any one time of an IBM supercomputer is 5% to 10% while for NEC it is 30% to 60%. That means the price performance is better on our machines," Stadler said.

The cost of the Met Office supercomputer includes hardware, support on the software side and maintenance. Stadler expects installation will require an on-site hardware crew of three NEC employees, though that has yet to be finalised.

When the final upgrade is completed in 2004, the NEC supercomputer will be 12.5 times more powerful than what the Met Office uses now, Stadler said.
Read more on Data centre hardware