Falun Gong group hijacked Chinese satellite
A spiritual movement banned in China managed to hijack a Chinese government-owned communications satellite in June, disrupting...

Download this free guide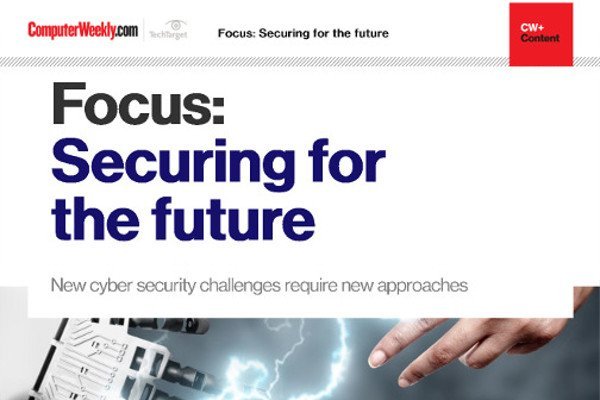 New technologies: a source of threat as well as a solution
Learn about fighting the ever evolving ransomware, IoT botnet malware and data manipulation attacks.
By submitting your personal information, you agree that TechTarget and its partners may contact you regarding relevant content, products and special offers.
You also agree that your personal information may be transferred and processed in the United States, and that you have read and agree to the Terms of Use and the Privacy Policy.

A spiritual movement banned in China managed to hijack a Chinese government-owned communications satellite in June, disrupting television broadcasts on 19 channels for eight days, regulators have announced.



The movement, known as Falun Gong, disrupted television service on nine channels run by China Central Television (CCTV) and 10 provincial TV channels between 23 June and 30 June on the SINOSAT-1 satellite operated by Sino Satellite Communications, according to China's Ministry of Information Industry.

Official media reports said broadcasts on 19 channels were replaced by Falun Gong transmissions, including video of the group's activities. The disruption interrupted television broadcasts, including news and World Cup coverage, in rural and remote areas in China, MII said, calling the hijacking a threat to national security.

Launched in 1998, SINOSAT-1 carries 24 C-band and 14 Ku-band transponders, covering China and much of Asia-Pacific, providing telecommunication services, data transmission and TV broadcasting capabilities. SINOSAT-1 carries the signal of 45 television stations and 43 radio stations in China.

In addition, SINOSAT-1 carries data transmissions for the People's Bank of China, China's National Air Traffic Control System, and the Global Satellite Data Broadcasting System of the official Xinhua News Agency, it said.

The hijacking of the SINOSAT-1 satellite is not the first time that Falun Gong has disrupted television services in China. On 27 June the Falun Dafa Information Center, which disseminates news about Falun Gong activities in China, reported that Falun Gong members in China had disrupted television broadcasts on cable TV networks on seven occasions during the first half of the year, overriding official broadcasts with video about Falun Gong.

Falun Gong was banned in China as a subversive organization in 1999, following a demonstration by followers of the group outside Zhongnanhai, the compound in Beijing that is home to many of China's government leaders. Since then, the Chinese government has tried to suppress the movement, arresting thousands of Falun Gong members.
Read more on IT risk management