TechXNY: Lexmark ups the ante in printer battle
Representatives for printer company Lexmark International at the TechXNY conference in New York have been arguing that Dell...

Download this free guide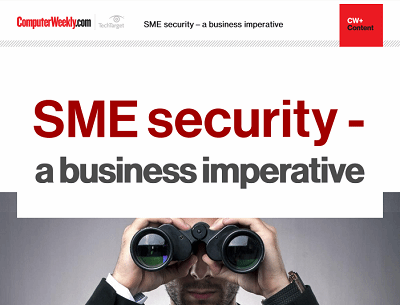 The secret to winning - SMEs and cyber security
50% of SMEs plan to spend less than £1000 on cyber defenses in the next year and only 42% of SMEs are concerned about ransomware. Anyone see a problem? Computer Weekly outlines some solutions to this growing naive trend.

Representatives for printer company Lexmark International at the TechXNY conference in New York have been arguing that Dell Computer's reselling of both Lexmark and Hewlett-Packard printers actually helps Dell's PC competitor, HP.



Lexmark executives discussed Dell's strategy during a launch event for two printers for small businesses and consumers.

"If a cloud [the HP-Compaq merger] has a silver lining, Dell has a huge incentive to resell Lexmark over HP. Every time Dell sells an HP printer, Dell is funding its competition," said Randy Nelson, vice-president of marketing for printer solutions at Lexmark.

Before the merger, Compaq was a reseller of Lexmark printers, but Lexmark lost the reseller agreement following the purchase of Compaq by printer giant HP.

Because HP competes with Dell in the PC and laptop business, Lexmark representatives suggested revenue from resold HP printers assisted HP in financing its other business arms, such as PCs.

Reports that Dell may be considering reselling its own own-brand printers are rumoured to have spurred a range of companies - including Lexmark - to present themselves as potential suitors to provide the printers for Dell to rebrand.

There was no one available at Lexmark to comment on what the representatives said, but experts such as Riley McNulty, a senior analyst at IDC, believed Lexmark's rhetoric against HP indicated a defensive stance.

"Lexmark obviously has something at stake here," said McNulty. "Not only do they lose Compaq shipments, but to lose a distribution channel such as Dell is serious concern for them.

"From a Dell perspective, there is something to the argument that if Dell sells HP printers they are giving some helping hand to HP, but it's not like HP is going to collapse if Dell stops selling HP printers. HP is the Goliath; it dominates the market."

At the trade show, Lexmark introduced two families of printers for small businesses and consumers. The Lexmark X125 All-In-One Office Center combines print capabilities with the ability to fax, scan, and copy. With 2400X1200 dpi resolution and a 19-page-per-minute print speed, the X125 starts at $179 (£117).

Lexmark's also launched its PrinTrio inkjet printer for consumers, which can also scan, copy, and fax. The PrinTrio starts at $149 (£98).
E-Handbook

E-Handbook

E-Handbook
Read more on IT for small and medium-sized enterprises (SME)