Technology One and SAP contest One branding
Software company Technology One is taking legal action against e-business solutions provider SAP, claiming that SAP's new SME...
This Article Covers
RELATED TOPICS

Download this free guide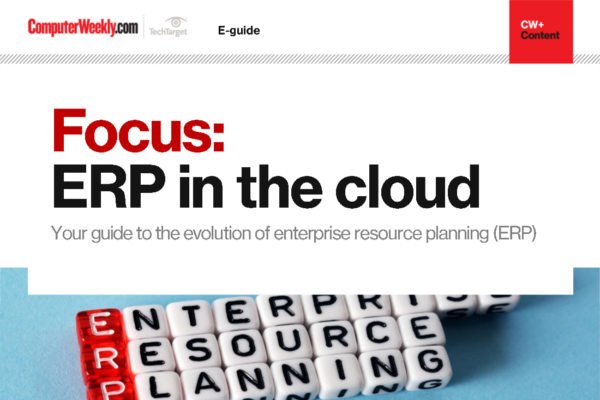 Are you keeping up with the ERP evolution?
Read about the new best practices for the ERP systems and how to tackle the growth of ERP integrations.
By submitting your personal information, you agree that TechTarget and its partners may contact you regarding relevant content, products and special offers.
You also agree that your personal information may be transferred and processed in the United States, and that you have read and agree to the Terms of Use and the Privacy Policy.

Software company Technology One is taking legal action against e-business solutions provider SAP, claiming that SAP's new SME business software Business One is too similar to Technology One's own business software product, Finance One.



Adrian Di Marco, chief executive of Technology One, said he is disappointed by SAP's decision to give its product a similar name to the Technology One branding, which also includes products Student One and Retail One.

"Our solicitors have written to the SAP head office in Australia and we look forward to a fast resolution of this issue," Di Marco said.

Meanwhile, Chris Bennett, managing director and chief executive of SAP Australia and New Zealand, said: "If Di Marco is serious about his 'disappointment' he shouldn't be issuing press releases or letters of demand and maybe he should have just picked up the phone."

Bennett said SAP Australia "received a letter late [Wednesday] afternoon requesting us not to use the name Business One".

"The letter says [Technology One] claims ownership of anything that ends with 'one'. I think it's all a bit of a publicity stunt. The company sent us a letter and then issues a press release," Bennett said.

"I'd like to know if the company is also going to take action against Century 21 Real Estate or anything else that ends with 'one', as that might cause confusion for it too by using the word one."

While Bennett said SAP thinks it's just "amazing that Technology One is asking us not to use the name", he said the letter from Technology One and its solicitors was phrased in no uncertain terms.

"The letter was certainly not in a Christmas card tone; it was more of a cease and forever desist tone," he said.

Bennett said naming the product as Business One was done in the US, adding that the product has been on the market for nine months. He said SAP will consider its options over the next few days as to what to do, but stressed "we certainly don't think [Technology One] owns the word 'one', and it is unlikely we will change the name; in fact we don't have any intention [of changing the name]".

Meanwhile, Di Marco said, "Because of our consistent branding, the name 'Business One' has the very real potential of being linked to our company and causing confusion in the software market. We clearly do not want our products to be confused with SAP's products.

Bennett said SAP had "no idea Technology One thought it had ownership of the word one", but said "We don't think people will confuse our product with theirs".

"Our product has SAP before it, and so we think this takes away any confusion in the market."
Read more on Business applications