N+I: Cisco focuses on e-commerce solutions
Cisco Systems has unveiled a new line-up of content networking products aimed at speeding up Web switching and server load...

Download this free guide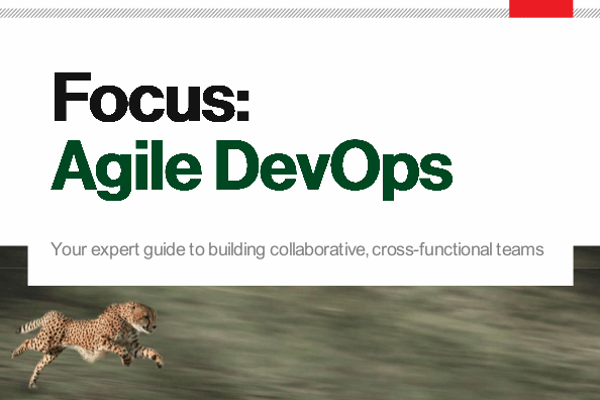 How can your business benefit from DevOps?
Let's take a look at six of the development practices that Disciplined Agile Delivery recommends for disciplined DevOps teams.
By submitting your personal information, you agree that TechTarget and its partners may contact you regarding relevant content, products and special offers.
You also agree that your personal information may be transferred and processed in the United States, and that you have read and agree to the Terms of Use and the Privacy Policy.

Cisco Systems has unveiled a new line-up of content networking products aimed at speeding up Web switching and server load balancing at e-commerce-driven businesses.



At NetWorld+Interop 2002 in Las Vegas, Cisco introduced its newest high-end Layer 4-7 switch, the CSS 11500 series, as well as new versions of its Content Switching Module (CSM) for the Catalyst 6509 switch, and new releases of its Content Transformation Engine (CTE) 1400 for supporting VoIP. The company also released new software for managing enterprise content delivery and datacentres.

The CSS 11503 and 11506 are three and six-slot modular Layer 4-7 switches that offer increased port density and can support more Secure Sockets Layer sessions than previous CSS 11000 series switches, according to the company. Version 3.1 of the CSM includes improved management features, allowing the device to be managed as part of a network of content switching devices, even though it resides in a Catalyst 6509 chassis.

The Content Transformation Engine 1400, introduced last year, converts Web pages into formats readable by non-PC clients, such as PDAs and cellphone Web browsers. The new version now supports Web content conversion for Cisco IP telephone display screens, allowing Cisco phones to act as desktop thin clients with Web access. The new CTE 1400 also includes increased support for Java Script and XML.

For content delivery management, Cisco has released Version 4.1 of its Application and Content Networking System (ACNS) software, which allows IT staff to control how content is distributed over an enterprise network with Cisco content networking devices, such as the Content Distribution Manager. The new software now supports RealSystem Proxy Server. Cisco also released its IP/TV 3.4 software, which can deliver television streams to desktops. The system has been scaled up to support 10,000 users.

The Hosting Solution Engine (HSE) 1400 1.4 is the latest version of Cisco's management platform for datacentres. The appliance allows administrators from the server and network side of an IT organisation to monitor CSS 11000, 11500 and Catalyst CSM products and configure services such as load balancing or run reports on content network performance.
Read more on Web software