Companies urged to step up IT defence planning
User pressure: Users gathered last week for The Infrastructure Forum's annual meeting. John Riley reports

Download this free guide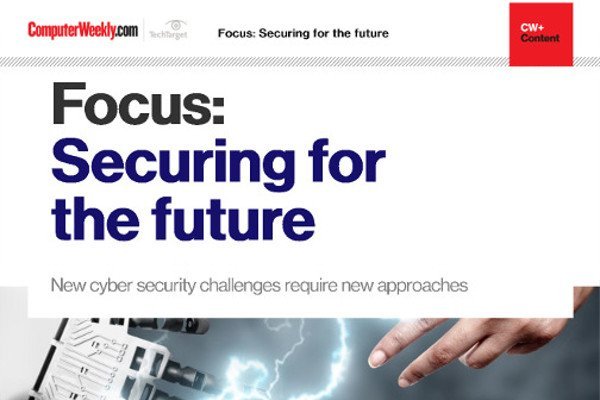 New technologies: a source of threat as well as a solution
Learn about fighting the ever evolving ransomware, IoT botnet malware and data manipulation attacks.
By submitting your personal information, you agree that TechTarget and its partners may contact you regarding relevant content, products and special offers.
You also agree that your personal information may be transferred and processed in the United States, and that you have read and agree to the Terms of Use and the Privacy Policy.

User pressure: Users gathered last week for The Infrastructure Forum's annual meeting. John Riley reports



Company boards are prepared to throw money at IT when there is a disaster but are too conservative in making funds and management time available for IT security to prevent such situations arising.

Attendees at The Infrastructure Forum (Tif) annual conference last week said they are having difficulty persuading their boards of the danger from new breeds of virus and the need to spend on disaster contingency.

While board members are aware of the need for due diligence, and of recent obligations such as the Combined Code on Corporate Governance resulting from the Turnbull Report in 1999, they are not tackling their duties completely, delegates heard.

"High level risk is discussed quarterly by the board," said one senior user, "but until recently the board identified risk in isolation, in parallel with experts internally who identified risks at a local level - but the two did not match up. You need to get the two together to recognise the true risks to the business."

Another infrastructure manager argued the case for organisations to set up separate IT security budgets. "IT needs a secured budget as threats to the business will get worse," he said. "Boards do not understand the effort required in resource, cost and time to keep systems secure. It is an enormous overhead now, especially if you use standard products."

Another delegate argued that IT security should be a standing board agenda item. For their part, IT managers were urged to help boards to see the importance of attaining the right level of security, not in terms of cost, but as a business enabler to promote trust in e-business services.

Tif members' security recommendations

Get rid of staff leavers' privileges the day they go


Beware sleepers in back-ups


Reduce entry points to the bare minimum


Do not rely on one security supplier - use different suppliers at different gateways. This is expensive but means you are not betting your future on a single supplier


The biggest issue when you are attacked is knowing that you are being attacked


Eliminate simple network management protocol risks and do your patching in business priority order: start at the external interfaces such as firewalls and border routers, then secure critical applications, and only then patch the less critical areas


Install multiple firewalling to contain damage.
Top five IT vulnerabilities

Simple network management protocol security configuration


Access to Windows server message block shares and resources


Service packs and hot-fixes not up to date


Registry security permissions


Out of date software.
Read more on IT risk management