Startup claims video compressionbreakthrough
A Silicon Valley startup claims it has found an approach to video compression that blows away the commonly used MPEG-2 standard...

Download this free guide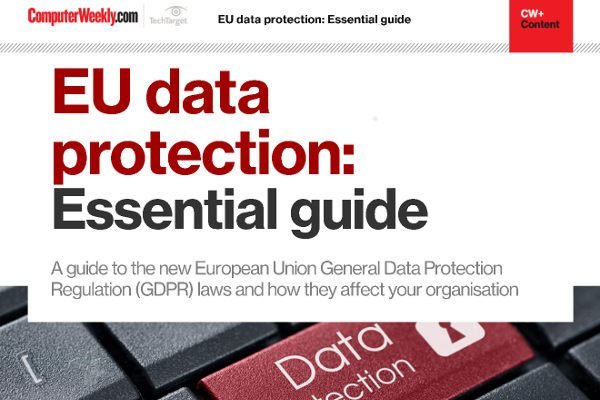 EU data protection: Essential guide
Access this guide to aid you in facing the challenges, opportunities and key actions need to consider in preparing your organisation for GDPR.
By submitting your personal information, you agree that TechTarget and its partners may contact you regarding relevant content, products and special offers.
You also agree that your personal information may be transferred and processed in the United States, and that you have read and agree to the Terms of Use and the Privacy Policy.

A Silicon Valley startup claims it has found an approach to video compression that blows away the commonly used MPEG-2 standard and will allow transmission of broadcast-quality video over digital subscriber line connections.



Pulsent claimed that the technique would allow TV-quality video to be transmitted over 1.1Mbps connections.

Enhanced video compression could drive new services such as video on demand and allow DSL providers to compete with cable television providers.

Pulsent will preview its invention at the National Association of Broadcasters (NAB) event in Las Vegas next month. It faces tough competition even if it can deliver on its claims. Many of the companies it will have to persuade have already invested in other MPEG-2 successors, such as MPEG-4 and H.26L, which is expected to become part of the MPEG-4 standard.

Pulsent might have the edge today, but MPEG-4 is getting close to achieving the same compression ratio in combination with bitrate, said Danilo Tromp, a systems architect working on MPEG-4 products at Netherlands-based NOB Holding NV, the Dutch broadcast facility.

"Pulsent's claims sound good if, in fact, they can achieve a broadcast quality stream at 1.1Mbps. However, MPEG-4 comes close today, and I think that with H.26L it will reach that in the near future," he said, adding that broadcast quality in Europe is defined as a 720 x 576 pixel picture streaming at 25 frames per second.

Etienne Fert, a Paris-based video and communication research group leader at Philips Research, part of electronics giant Koninklijke Philips Electronics, agreed.

"MPEG-4 with H.26L can meet such a bitrate. At 1Mbit it will be at least VHS quality, moving up to DVD (digital versatile disc) quality at 1.5M bps," he said. "I don't think Pulsent's announcement is a breakthrough compared with existing technologies."

Pulsent's technology takes an object-based approach to video compression, as opposed to the block-based approach taken by MPEG-2. It identifies and models structural elements in a frame, instead of what it calls modelling of "arbitrary blocks".

MPEG-4, the first version of which was released in 1999, also takes an object-based approach to video compression and is now making its way into software and hardware products. Backers of MPEG-4 include Philips, Microsoft, Apple, Cisco and Sony.

A clear disadvantage over MPEG-4, according to Tromp, is that Pulsent's technology is proprietary. Pulsent says it has more than 200 patents filed and in process.

"MPEG-4 is an open standard, that is what we prefer," he said. "However, we would like to see some material in broadcast quality and are interested in Pulsent's technique."
E-Handbook

E-Handbook

E-Zine
Read more on IT for small and medium-sized enterprises (SME)