Getting certified pays dividends
IT workers with vendor-certified qualifications have kept their earning power during the recession better than those without...

Download this free guide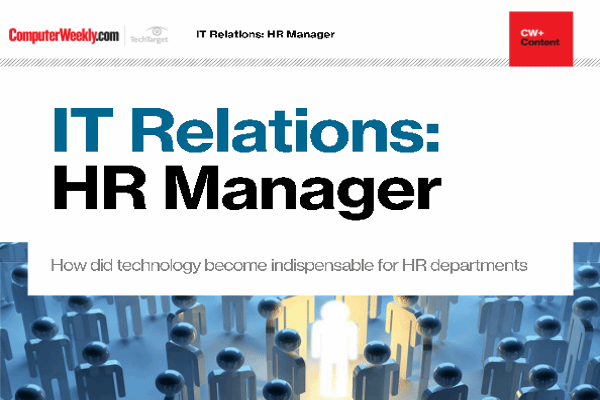 How did technology become indispensable for HR departments
HR and IT departments have begun to work closely together over the last few years. While HR historically has often received limited attention, companies now understand the key role the department plays in the business.
By submitting your personal information, you agree that TechTarget and its partners may contact you regarding relevant content, products and special offers.
You also agree that your personal information may be transferred and processed in the United States, and that you have read and agree to the Terms of Use and the Privacy Policy.

IT workers with vendor-certified qualifications have kept their earning power during the recession better than those without certification, according to a study of more than 1,800 employers in North American and Europe.



The study by US IT staffing research firm Foote Partners compared the bonuses received by workers with vendor certification compared to those without certificates over the past five quarters.

It found workers with certifications saw their bonuses remain steady throughout 2001 and the first quarter of 2002, said David Foote, president of the research firm. In contrast, workers without certification saw their bonus packages decline.

For workers on average pay rates, bonuses for those with certification hover around 8.3% of base pay, while bonuses for workers without certifications have fallen to 8.1%, down from a high of 10.2% in the third quarter of 2000.

Foote believes the decline is not due to the recession, because the rates for certificated workers held firm while those for non-certified workers fell.

He attributed the trend to companies feeling "they have been burned" by IT workers claiming to have experience and skills they do not have. A vendor qualification might not be perfect, but it does represent a foundation of knowledge an employee has, said Foote.

Robert D Austin, a Harvard Business School lecturer and an analyst at Cutter Consortium, agreed that the kind of certification the worker holds determines their value to an employer.

Austin agreed: "Certifications represent a certain amount of risk reduction," he said. While it isn't a guarantee of competence, the certification at least signals that a person has a base set of skills, Austin added.

Other IT staffing experts say there is still too much doubt about vendor based qualifications with vendors offering certifications to promote products, rather than measure key skills. "A vanilla-pudding certification isn't going to do anything for your employer," said one IT recruitment consultant.
Read more on IT jobs and recruitment