Vodafone seeks m-payment standards
Vodafone intends to open up its mobile payments platform to other mobile operators, in an attempt to define standards for...
This Article Covers
RELATED TOPICS

Download this free guide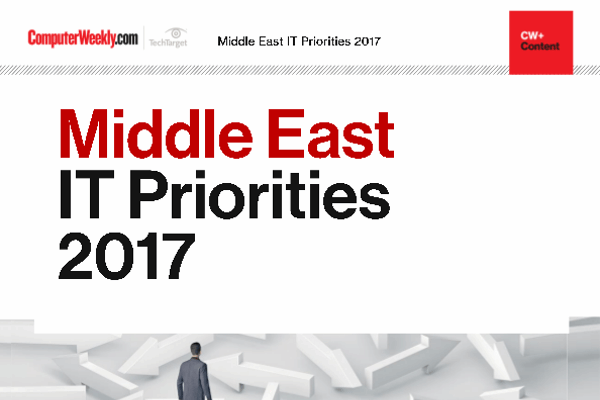 What are the IT priorities in Middle East?
Before any investment, how about taking a look at your peer's IT priorities for 2017? Download this report right now to find out in which areas IT decision makers are planning to invest in the nearest future!
By submitting your personal information, you agree that TechTarget and its partners may contact you regarding relevant content, products and special offers.
You also agree that your personal information may be transferred and processed in the United States, and that you have read and agree to the Terms of Use and the Privacy Policy.

Vodafone intends to open up its mobile payments platform to other mobile operators, in an attempt to define standards for m-payment services.



The mobile phone operator, which is trialling its micropayments service in the UK, wants the rest of the operator community to agree on the technology platform used for m-payments, to improve the viability of m-commerce as a sales channel.

A Vodafone spokesman said, "Part of the reason mobile payments have been held back is that operators have all had different platforms, which creates confusion. We want to define standards to move everything on." The firm last week announced its first partnership - a joint initiative with One2One parent T-Mobile, the mobile arm of Deutsche Telecom, to create an interoperable platform to enable the purchase of goods via a mobile phone.

The companies plan to launch the platform, which will enable traditional credit card payments as well as direct charging to a mobile phone bill, by the end of the year, initially in the UK and Germany.

Vodafone is keen for other operators to join the partnership, and is currently in discussion with a number of companies that have shown an interest, Vodafone's spokesman said.

Users of the joint service will be identified by their mobile phone in every purchase and will be able to confirm and authorise each purchase via a Pin (personal identification number) code. Payment and address details will be kept in a secure "wallet" on the handset, requiring no direct entry of data over the Internet.

The system will allow consumers to use phones to purchase goods from high street retailers and online merchant members of the scheme.

Vodafone also recently announced a partnership with secure payment provider WorldPay to trial "m-wallet" payments in the UK. WorldPay, which is providing the payment processing element for the service, said it is actively recruiting merchants for the UK trial.

Meanwhile, e-commerce minister Douglas Alexander last week said the government, in conjunction with industry body the Digital Content Forum, will examine how micropayment services could boost demand for broadband Internet services.

The study will form part of a wider project looking at how broadband content development can be improved to increase levels of demand for high speed Internet services.
Read more on E-commerce technology