M&S reviews CRM system after drop in productivity
Marks & Spencer is conducting a post-implementation review with software supplier Siebel after the customer relationship...
This Article Covers
RELATED TOPICS

Download this free guide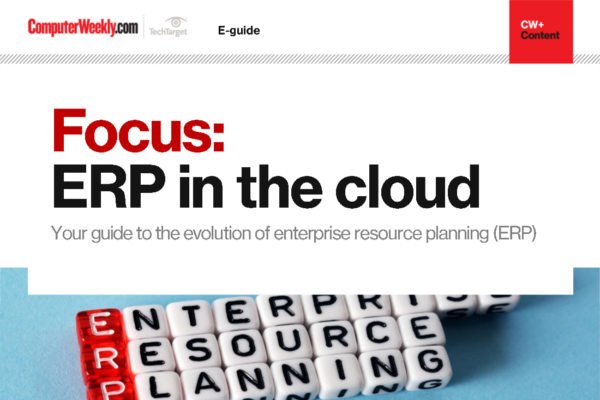 Are you keeping up with the ERP evolution?
Read about the new best practices for the ERP systems and how to tackle the growth of ERP integrations.
By submitting your personal information, you agree that TechTarget and its partners may contact you regarding relevant content, products and special offers.
You also agree that your personal information may be transferred and processed in the United States, and that you have read and agree to the Terms of Use and the Privacy Policy.

Marks & Spencer is conducting a post-implementation review with software supplier Siebel after the customer relationship management (CRM) software that it implemented last July failed to meet productivity targets.



The high street retailer rolled out Siebel's eRetail Call Centre application at its head-office call centre after seeing customer service suffer because its legacy systems could not cope with the large number of inquiries.

Mike Christie, IT programme manager at M&S, said the company had expected productivity levels to fall for about three months as call centre staff got to grips with the new system, but then start to recover. However, eight months down the line the indications are that productivity has failed to reach expected levels.

Christie said Marks & Spencer is working with Siebel to try to tweak the software or alter business processes to improve productivity in the call centre.

Despite the productivity issues, Christie said the company is generally happy with the Siebel CRM software because every customer call is now being logged - something that did not always happen with the legacy systems.

"Tracking customer inquiries and responding to them more quickly and effectively is now easier," he explained. "Importantly, all written letters are now scanned electronically, which means we can avoid embarrassing situations where we lose a customer's record of complaint."

Marks & Spencer is also using its Siebel database to assist food and textile technologists with the research and development of new products and services.

"We developed a Web-based back-end application that allows developers to look at our customer correspondence database," said Christie. "This means that our developers can pick up on trends and quality issues to improve the products we deliver."

daniel.thomas@rbi.co.uk
Read more on Business applications