PHP security flaws affect one million Web sites
About one million Web sites are vulnerable to attack through recently discovered flaws in the popular Personal Home Page (PHP)...

Download this free guide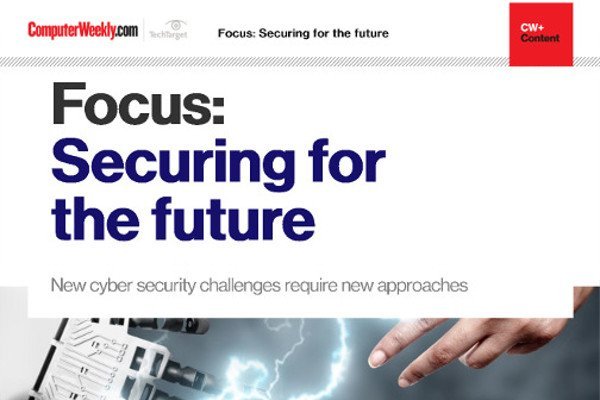 New technologies: a source of threat as well as a solution
Learn about fighting the ever evolving ransomware, IoT botnet malware and data manipulation attacks.
By submitting your personal information, you agree that TechTarget and its partners may contact you regarding relevant content, products and special offers.
You also agree that your personal information may be transferred and processed in the United States, and that you have read and agree to the Terms of Use and the Privacy Policy.

About one million Web sites are vulnerable to attack through recently discovered flaws in the popular Personal Home Page (PHP) scripting language, said Web server information firm Netcraft.



However the figure is much lower than the numbers suggested in security warnings that have been sent out this week, said Netcraft director, Mike Prettejohn.

"A system is only vulnerable when PHP is actually used on a Web site, not when it is installed on the server. Current advisories have not made that especially clear," he said.

About 8.4 million Web sites support a vulnerable version of PHP, but only about one million of those actually use the scripting language on Web pages, which is what makes them vulnerable, according to Prettejohn.

Several organisations earlier this week warned of the security vulnerabilities in PHP, an open source scripting language used by many Web developers to create dynamic Web pages. Hackers could exploit flaws in PHP to run arbitrary code on the Web server.

PHP is a project of the Apache Software Foundation, which also puts out the Apache open-source Web-server operating system that is used to run 58% of all Web sites, according to Netcraft's most recent Web server survey.

"The large bulk of PHP users is on Apache, it would be less common to run it on another platform. About 38% of all the Apache sites have PHP installed. But not all sites use it. For example, hosting companies might make PHP available to their customers, but not everybody uses it," said Prettejohn.

PHP with a MySQL database on an Apache Web server competes with Microsoft ASP with an SQL database on systems running a Microsoft server software product.

Administrators of Web servers with PHP installed are urged to apply the available patches to fix the software flaws or to upgrade to the latest, not vulnerable PHP version, whether PHP is in use or not.

"Everybody will want to apply the patches or upgrade, including administrators who don't run the script. They might one day decide to use PHP [and their system could end up being vulnerable]," said Prettejohn.
Read more on IT risk management