AltaVista to close free US e-mail accounts
Search engine company AltaVista is refocusing on its core search business and will end its free Altavista.com e-mail account...

Download this free guide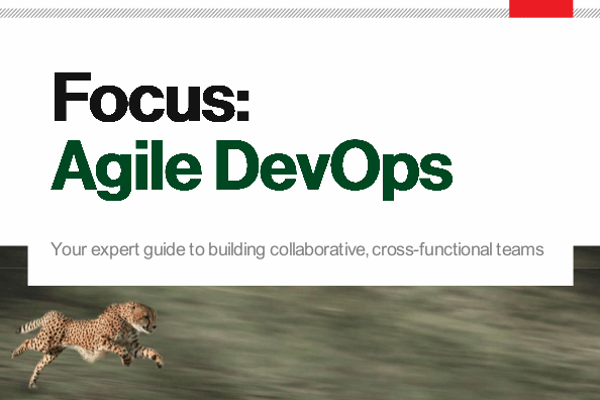 How can your business benefit from DevOps?
Let's take a look at six of the development practices that Disciplined Agile Delivery recommends for disciplined DevOps teams.
By submitting your personal information, you agree that TechTarget and its partners may contact you regarding relevant content, products and special offers.
You also agree that your personal information may be transferred and processed in the United States, and that you have read and agree to the Terms of Use and the Privacy Policy.

Search engine company AltaVista is refocusing on its core search business and will end its free Altavista.com e-mail account service, used by 200,000 US customers, on 31 March.



In an announcement this week, the California-based company said it has been working for two years to refine and expand its search technologies for the consumer and corporate markets, and will now rededicate itself to its original mission of providing Internet users with a fast and high-quality search engine. By dropping unneeded services such as e-mail accounts, the company said it hopes it will be able to achieve profitability.

A company spokeswoman said the changes would allow AltaVista to stay with its core business and avoid initiatives that do not bring in revenue.

The e-mail account closures will not affect customers using Altavista.net e-mail accounts, which are maintained by Mail.com, or 150,000 customers using international AltaVista e-mail accounts, according to the company.

Customers with the affected e-mail accounts are being urged by the company to transfer to other free e-mail providers so they can continue their service uninterrupted.

AltaVista claims that 50 million unique users come to AltaVista's 22 country-specific Web sites each month for Web searches.

The free e-mail accounts were established as "a brand loyalty builder and [were] useful in the growth of AltaVista's traffic when we were following a portal strategy," the company said. But the e-mail services were not found to be an effective marketing tool to expand AltaVista's search products.

James Kobielus, a senior analyst at Burton Group, said the AltaVista action is not a surprise and could portend the future of other free e-mail services.

"You wonder how much longer there will be other places to go," he said.

"AltaVista is one of those brands that totally lost its first-mover [status]" as the first key search engine for the Internet, he said. "They were by far the lead search engine in the 1995 to 1996 time frame until Google came along."

Now, as the company returns to its searching roots, it's again changing direction by moving away from a mix of services, Kobielus said.

"It's funny how the industry develops so quickly and discards old business models," he said. "I get whiplash trying to follow it all."
Read more on Operating systems software