Trainers urge government to halt Capita contracts
Training providers report that service delivered by the ILA helpline did not reach an acceptable standard

Download this free guide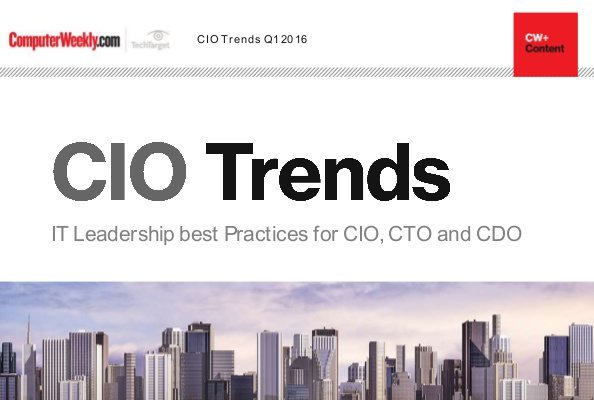 Your exclusive guide to CIO trends
A collection of our most popular articles for IT leaders from the first few months of 2016, including: - Corporate giants recruit digitally-minded outsiders to drive transformation - Analytics platforms to drive strategy in 2016 - Next generation: The changing role of IT leaders.
By submitting your email address, you agree to receive emails regarding relevant topic offers from TechTarget and its partners. You can withdraw your consent at any time. Contact TechTarget at 275 Grove Street, Newton, MA.
You also agree that your personal information may be transferred and processed in the United States, and that you have read and agree to the Terms of Use and the Privacy Policy.

Training providers report that service delivered by the ILA helpline did not reach an acceptable standard



IT outsourcing company Capita came under renewed pressure this week, as training companies urged the Government to block any new contracts to the firm until its performance in the ill-fated Individual Learning Accounts (ILA) programme has been investigated.

Colleges and training providers have accused the company, which was responsible for managing the business and IT processes for the flagship learning scheme, of providing services which fell below acceptable standards for a multimillion-pound programme.

The claims will cast a shadow over Capita, one of the biggest beneficiaries of public sector IT contracts. Its portfolio includes local authority housing benefit programmes and a 10-year contract to develop IT systems for the Criminal Records Bureau.

Capita was responsible for handling enquiries from 8,000 training providers and 2.6 million learners taking part in ILA schemes as part of its services contract with the Department for Education & Skills, through helpline centres in Darlington and Coventry.

But learning providers say the service fell far below the quality that they expected. A dossier compiled by Computer Weekly lists a catalogue of complaints:


Call centre staff regularly could not answer questions



Staff refused to pass callers on to more senior colleagues when they could not answer questions



Staff did not return phone calls after promising to do so



Different individuals often gave conflicting advice



At times it took between six and eight weeks to deliver ILA numbers to students, when it should have taken two or three weeks.


Some training companies resorted to asking each question three times because they were not able to get clear responses from Capita's helpline staff. "Each time you would get a different agent and each time a different answer. Between the three answers we would decide the course of action," said Susan Todd, managing director of Hexagon training.

The Association of Computer Trainers (ACT), which represents the three largest training companies involved in the ILA scheme, said stories like these were typical.

"The government should not award Capita any further contracts, until the ILA scheme has been properly investigated and the lessons learnt, let alone award it the contract for the revised ILA scheme," it said. "The quality from Capita was always very poor. They were not authoritative. We got conflicting answers. We gave up using them and went straight to the Department for Education," said Ian Watkinson, marketing manager at Pitman Training, an ACT member.

Further education colleges have also expressed "considerable concerns", said David Gibson, chief executive of the Association of Colleges. "It was difficult to get answers. It was difficult to get through. Frequently you were told they did not know so they would ring you back." On many occasions they did not, he said.

The complaints have been seized on by Alistair Burt, Conservative shadow minister for life-long learning, who plans to raise the matter in the Commons. Burt said, "The scale of the ILA fiasco seems to grow, as stones are lifted away one by one.

"These latest expressions of concern from those responsible for the delivery of tuition confirms our impression of an ill-thought-out scheme, put together with the sole intention of reaching a target figure of account holders, with no quality control whatsoever."

Capita came under scrutiny last year over its contract to run the housing and council tax benefits service for Lambeth Council. Lambeth cancelled the deal and took the work in-house after Capita sought extra fees to tackle a backlog of 30,000 claims.

The company is due face questions from MPs on the education and skills select committee over its performance in running the ILA programme next week.

In a statement to Computer Weekly Capita said that its call centre staff were given a two-week intensive training course with periodic refresher sessions.

Although it did not comment on the learning provider call centre, it said that a survey by York Consulting in May 2001 reported that an "overwhelming majority" of ILA students were very positive about the service provided by the separate student helpline. High volumes of calls, particularly following the announcement that the programme would be closed, stretched the capacity of the call centre, it said. "During this period the level of customer service may not have been as high as we would have liked."

What the training providers had to say about Capita's call centre service


"I found the ILA helpline became unhelpful and set a policy that three calls were to be made about the same question. Each time you would get a different agent and each time a different answer. Between the three answers we would then decide our course of action." Susan Todd, managing director, Hexagon Training



"The quality from Capita was always very poor. They were not authoritative. We got conflicting answers. We gave up using them and went straight to the Department for Education." Ian Watkinson, marketing manager, Pitman Training



"The call centre staff sounded young, impersonal, although not impolite. It just seemed that they did not have a complete grasp of the job they were doing, or perhaps just had not received adequate training. It was difficult to believe they were our contact into a multi-million government scheme." Keith Humphries, director, Data Plus



"It wasn't a helpline. No criticism of the people on the other end because they did not know what was going on. They just did not have a clue. All they could say was, 'We don't know, we don't know.' It was a waste of time having people there." Terry Wickham, director, Learn Direct Computer Training



"I think Capita should be stopped from running any more contracts until the whole process is sorted out. It is difficult to say at this stage whether it is Capita, the whole process of outsourcing, or whether it is the management by the government department concerning the outsourcing process. But the end result in this case has been absolutely diabolical." Roger Tuckett, director, Henley on-line



"They were reluctant to say who they were. They were reluctant to put you through to anybody. In fact it was almost impossible to get through to speak to anybody other than the person you were speaking to. Which was infuriating, particularly, if they turned around and said, 'I don't know the answer to that,' which happened often." Heather Binning, operations director, Internet Exchange



"Colleges expressed considerable concern that the service had been difficult. It was difficult to get answers; it was difficult to get through. Frequently you were told they did not know so they would ring you back. On a large number of occasions the promise to ring back was not kept." David Gibson, chief executive, Association of Colleges



"We were taken aback by their simplistic, prescribed approach. If we had any queries we would ring the centre and would be given a yes or no answer - little or no explanation. We were given the impression that any further questions were unwelcome. Sometimes we would be given an answer which seemed so improbable we would ring again - and get a different answer." Barbara Walsh, Longbridge Training Centre