J2EE 1.3 has a day in the Sun
Debate over standards compliance came into focus on 29 January, when Sun Microsystems assembled a panel of 18 software vendors at...

Download this free guide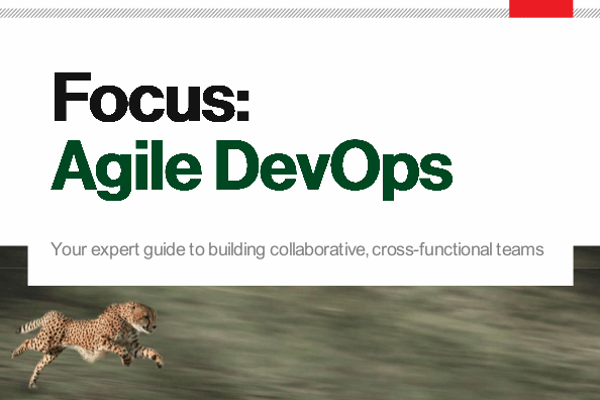 How can your business benefit from DevOps?
Let's take a look at six of the development practices that Disciplined Agile Delivery recommends for disciplined DevOps teams.
By submitting your personal information, you agree that TechTarget and its partners may contact you regarding relevant content, products and special offers.
You also agree that your personal information may be transferred and processed in the United States, and that you have read and agree to the Terms of Use and the Privacy Policy.

Debate over standards compliance came into focus on 29 January, when Sun Microsystems assembled a panel of 18 software vendors at a J2EE 1.3 compatibility event in San Francisco.



Companies such as BEA Systems, IBM, and Computer Associates turned up for an event that was designed to highlight the rapid adoption of Java as an enterprise development platform.

However, not everyone was impressed by the proceedings. At least one analyst observed that J2EE applications developed to run on one vendor's application server are not automatically portable to a different application server.

"This event shows Java development is moving forward," said Carl Olofson, an analyst at IDC. "But I can't say it was extremely significant."

Wayne Parslow, vice president of global business development for SilverStream Software, an application server and tools vendor, agreed that portability is a significant problem.

"If you write a J2EE application for BEA, it can take months of intensive effort to port it over to IBM," he said.

On a different note, Richard Green, Sun's vice president and general manager of Java software and XML technologies, chose to emphasise the integration of Java Message Service (JMS) in J2EE 1.3 as one of the biggest advances of recent times.

"There are already 12 licensed implementations of JMS that take advantage of its communication features," he said.

In order to gain compliance to the 1.3 specifications, application server vendors must submit their software to a battery of 15,000 tests. "It is a rigorous process," said Jorn Larsen, director of marketing for Trifork, a Danish application server vendor.

Other companies found the process easier to digest. "Most of the tests were for application server compliance," said Nicole Nunn, director of brand management at Computer Associates. "We hope that J2EE 1.4 will include more tests for application tool developers."

Looking to the future, Mark Hapner, Sun's J2EE architect, said the upcoming release of the J2EE 1.4 standard would boast more support for Web services in the J2EE base platform.

Leslie Givens, programme director for Websphere marketing at IBM, said that although J2EE 1.3 is a great foundation for Web services, it is only the beginning. "We hope to see SOAP, UDDI, and WSDL in Version 1.4," he said. "Sun has been a little vague about this."
Read more on Web software