Ask Jeeves looks to Teoma for answers
Search engine Ask Jeeves is to roll out new technology designed to analyse Web page subject matter and unearth community...
This Article Covers
RELATED TOPICS

Download this free guide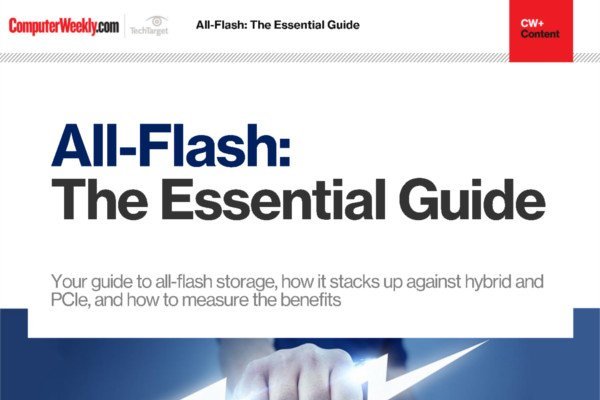 All-Flash: The Essential Guide
Access this guide to learn about all-flash storage, how it stacks up against hybrid and PCIe, and how to measure the benefits.
By submitting your personal information, you agree that TechTarget and its partners may contact you regarding relevant content, products and special offers.
You also agree that your personal information may be transferred and processed in the United States, and that you have read and agree to the Terms of Use and the Privacy Policy.

Search engine Ask Jeeves is to roll out new technology designed to analyse Web page subject matter and unearth community relationships. The initiative comes as IBM plans to build on its own research to expand Web data mining.



Ask Jeeves will acquire technology from Teoma which uses compact mathematical modelling of the Web's structure to generate dynamic queries. After searching using criteria such as popularity and text analysis, it applies dynamic topic clustering, subject-specific link analysis, and expert identification. Dynamic topic clustering looks at the Web from a local perspective, which enables Teoma's technology to understand the subject matter of Web pages, said Paul Gardi, vice-president of search at Ask Jeeves.

"The problem with typical methods of search, such as text analysis and popularity, is that sites pointing to the link could be junk," Gardi said. "Teoma's [technology] can understand subject-specific references to pages, which is key to delivering not just relevant but authoritative results."

Ask Jeeves plans to integrate Teoma search results in its Ask.com site in February, syndicate the technology to portals and other sites in the second quarter, and later in 2002 offer Teoma as a site-specific search tool for enterprises.

Meanwhile an IBM research project, dubbed Clever, is attempting to expand document-centric Web search techniques by exploring the sociological cues that exist on the Web, such as links between documents. IBM plans to combine algorithms from the Clever project with other data-mining algorithms with an emphasis on massive scalability, said Anant Jhingran, director of computer science at IBM's Almaden Research Centre.

"Ineffective search tools are a source of lost productivity, said Hadley Reynolds, director of research at Delphi Group. "The fundamental collapse of Web search is that users approach the search box looking for answers, but they get back an overwhelming list of documents," he said.
Read more on Data centre hardware