US president could gain new trade powers
The US House of Representatives has narrowly voted to pass a Bill that will give president George Bush authority to negotiate...

Download this free guide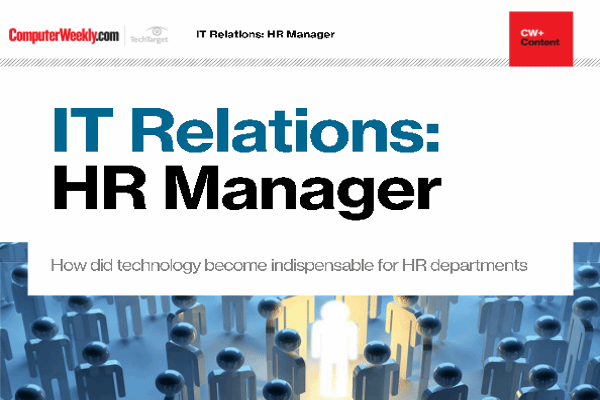 How did technology become indispensable for HR departments
HR and IT departments have begun to work closely together over the last few years. While HR historically has often received limited attention, companies now understand the key role the department plays in the business.
By submitting your personal information, you agree that TechTarget and its partners may contact you regarding relevant content, products and special offers.
You also agree that your personal information may be transferred and processed in the United States, and that you have read and agree to the Terms of Use and the Privacy Policy.

The US House of Representatives has narrowly voted to pass a Bill that will give president George Bush authority to negotiate trade agreements with other countries.



The news should please technology industry leaders, who have lobbied in favour of such legislation.

In a close 215 to 214 vote, the House approved the Bill, which would shift the power of trade negotiations to the president and give the US Congress the ability only to approve or deny those deals, not amend them. Five House members did not vote.

The Bill now heads to the US Senate, where members are expected to be equally as split.

Most of the 211 House Democrats opposed the Bill. They argued that giving the president what is called Trade Promotion Authority, or fast-track, would limit Congress' role in drafting trade agreements, a duty given to Congress in the US Constitution. Former president Bill Clinton was granted such authority until 1994.

Industries, from technology to textile, have a huge stake in the debate because the trade powers allowed in the Bill could enable Bush to open new markets for US companies.

The technology industry has come out in strong support of the Bill, criticising opposition arguments that say giving the president greater authority to make trade deals would jeopardise the already bruised economy because companies would move US jobs to countries with less strict employment laws.

"I don't think there's any disagreement that opening new markets is a winning strategy for the US," said Cynthia Johnson, Texas Instruments' director of government relations and chairwoman of the US High-Tech Coalition, which has lobbied in favour of the bill.

"The economic situation is very difficult. [Texas Instruments] is having one of its worst years ever. We feel like trade is part of the solution for growth in our industry," she added.

The Bush administration has pushed for fast-track authority in an effort to reduce trade barriers around the world and allow US goods to be sold with equal footing in world markets. Such authority is said to be a key bargaining tool for the president when negotiating with some of the world's most powerful trading countries, such as China.

"Other countries have already put us on notice that they won't deal with us unless president Bush has the authority," said Robbins Pancake, director of international public policy at semiconductor equipment maker Agilent Technologies, which has lobbied in favour of fast track.

"No country is going to put their deal on the line if they think it's going to get picked apart by Congress," he added.

Supporters such as Intel and Hewlett-Packard also said such authority would enable the US to compete globally by reducing the tariffs imposed on many of the products that are exported from the US, including processors and software, as well as opening new markets for US companies.

One of the markets that would be subject to greater trade with the US as a result of the Bill is Latin America, said Johnson. That region still has some of the highest tariffs on US products, making it difficult for US companies to compete.

"We're already selling 55% of our products overseas, which is quite typical with other companies in the industry. But we need to keep the ball rolling through these periodic trade negotiations," Pancake said.

Opponents of the Bill argue that new trade agreements would transport US jobs to countries with less strict employment laws, adding that the Bill lacks the wording to protect human rights, regulatory issues, food safety and intellectual property rights in countries with more lax rules than the US.

Democrats proposed a separate trade Bill, called the Comprehensive Trade Negotiation Authority Act, which includes more strict rules regarding those issues. The Bill was defeated by more than 100 votes.

More information
The US House of Representatives: www.house.gov
Read more on IT jobs and recruitment