Giga: be ready to call Microsoft's bluff
IT organisations should call Microsoft's bluff when negotiating on new licences, according to Giga Information Group analysts...
This Article Covers
RELATED TOPICS

Download this free guide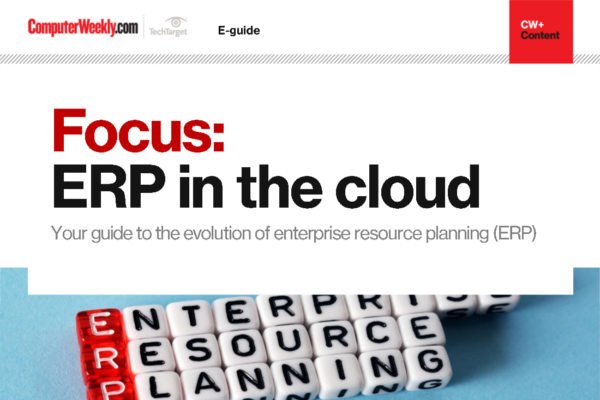 Are you keeping up with the ERP evolution?
Read about the new best practices for the ERP systems and how to tackle the growth of ERP integrations.
By submitting your personal information, you agree that TechTarget and its partners may contact you regarding relevant content, products and special offers.
You also agree that your personal information may be transferred and processed in the United States, and that you have read and agree to the Terms of Use and the Privacy Policy.

IT organisations should call Microsoft's bluff when negotiating on new licences, according to Giga Information Group analysts speaking at a user meeting in London last week.



The event focused on user concerns over Microsoft Licensing 6.0, the new scheme that could increase software costs for many organisations using the company's Windows and Office product families.

Analysts told users that Microsoft was extremely anxious to boost its software licensing revenue stream and that this gave users a strong negotiating hand.

Laura DiDio, a Giga research director, advised users dealing with Microsoft salespeople to "not take anything at face value. Over the next 90 to 120 days, everything is open to negotiation."

While the software giant maintains that 30% of users will see their software costs reduced, DiDio said the only businesses that would make savings would be those that have an aggressive Microsoft strategy.

One of the areas she said users should try negotiating was on upgrades from the new version of BackOffice client access licence (CAL).

DiDio warned delegates that unlike its predecessor the new Core CAL license did not cover SQL Server, Microsoft's relational database engine. "Depending on your discount level, [under Core CAL]," she said, "The price of SQL would increase by 40%."

Two areas Giga identified as potentially costly for users were the MS Work at Home licensing changes and the price hike in developer tools. Giga warned delegates that a number of collaborative software tools have been removed from the Work at Home licensing scheme.

Staff using MS Project, Publisher, FrontPage, Office Professional and Visio on their home PCs for work purposes would have to buy individual licences for these products. But DiDio said there was no reason not to negotiate these products into MS Enterprise agreements.

Regarding developer tools, DiDio said that Visual Studio would no longer be licensed as a software product: it would be bundled with MSDN, the company's online developer support resource.

The implications of this change she said would be a considerable hike in the price of Visual Studio. Again, she advised users to negotiate and if Microsoft proves reluctant to offer discounts on licensing charges, ask for reductions on training courses and MCSE examination fees.
Read more on Business applications