Vodafone calls up micro-billing future
Vodafone is developing a mobile payment system to allow users to pay for low-value services over their mobile phones.
This Article Covers
RELATED TOPICS

Download this free guide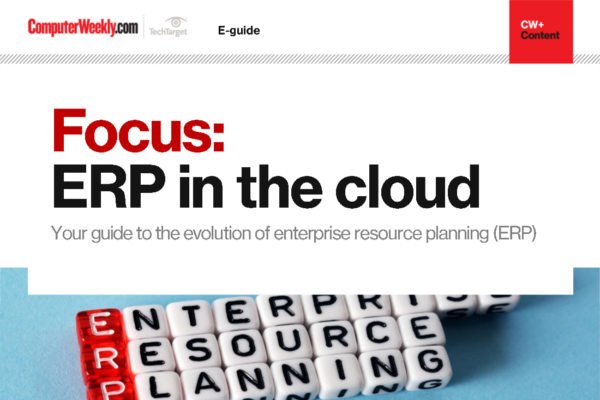 Are you keeping up with the ERP evolution?
Read about the new best practices for the ERP systems and how to tackle the growth of ERP integrations.
By submitting your personal information, you agree that TechTarget and its partners may contact you regarding relevant content, products and special offers.
You also agree that your personal information may be transferred and processed in the United States, and that you have read and agree to the Terms of Use and the Privacy Policy.

Vodafone is developing a mobile payment system to allow users to pay for low-value services over their mobile phones.



The micro-payment billing service, expected to let content providers and retailers charge customers for items under £10, marks a new era for the payment market.

In combination with wireless technologies such as Bluetooth, new mobile payment services, including paying for online services and vending machines that can accept payments from mobile phones, have a massive long-term potential, according to analysts.

Other telecoms giants are expected to follow Vodafone's example and launch their own micro-payment services. Vodafone declined to reveal any details of its service.
Vodafone's move into the micro-payment market has been widely predicted after a draft European Commission directive earlier this year, which, if passed, would allow almost any organisation to provide electronic payment services.

Telecoms companies, with their vast networks and billing facilities, are ideally placed to offer customers electronic payment services for low-value items.

"I would be amazed if telecoms suppliers did not already have plans for micro-payments," said Duncan Brown, consulting director at IT analyst firm Ovum.

"If not, then they should have."

The new breed of payment services would allow customers to buy electronic goods and games from their mobile phones, and download electronic information, Brown predicted.

NTT DoCoMo's i-Mode - an alternative to Wap (wireless application protocol) - has made a huge impact offering similar services since its launch in Japan in 1998.
By last year i-Mode had more than 12.7 million users and revenues of $3.8bn (£2.7bn).

Based on alliances with content providers, i-Mode allows customers to subscribe and download computer games or data services.

However, demand for vending machines that accepted payments from mobile phones would be limited in the short term because customers would find it easier to use coins, Brown added.

The drive for common standards for mobile payments was boosted last week with the launch of a cross-industry group.

Founded by leading credit and charge card providers, including American Express and Visa International, the Mobile Payment Forum aims to enable secure and user-friendly mobile payment transactions.
t nick.huber@rbi.co.uk
Read more on Business applications