Adobe offers PDF printing over the Net
Sending electronic files to print bureaux over the Internet could get easier and more reliable thanks to new software from...
This Article Covers
RELATED TOPICS

Download this free guide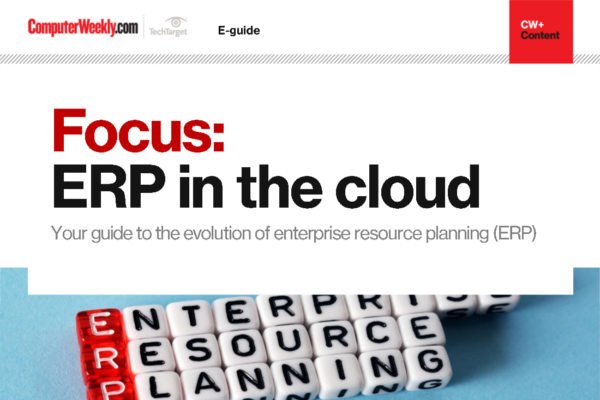 Are you keeping up with the ERP evolution?
Read about the new best practices for the ERP systems and how to tackle the growth of ERP integrations.
By submitting your personal information, you agree that TechTarget and its partners may contact you regarding relevant content, products and special offers.
You also agree that your personal information may be transferred and processed in the United States, and that you have read and agree to the Terms of Use and the Privacy Policy.

Sending electronic files to print bureaux over the Internet could get easier and more reliable thanks to new software from graphic design and printing powerhouse Adobe Systems.



The PDF Transit kit, built around Adobe's portable document format (PDF) technology, will enable customers automatically to create PDFs to preview and then upload into their print bureau's workflow system, said Adobe.

Shops will need a Windows 2000-based server to implement the software. On the client side, once the application is downloaded, the option to print to the service bureau will show up in the print dialogue box.

The client runs on Windows 95/98/ME/NT/2000, MacOS 9.0.4 and higher, and MacOS X in classic mode, said Adobe. Paul Beyer, group product manager for Adobe's Internet printing group, declined to comment on whether a native MacOS X client would be made available.

PDF is central to Adobe's electronic publishing vision and has become a de facto industry standard in recent years.

The technology allows relatively small files of graphics and page layout features that are unavailable in text files to be viewed on any computer that has the Adobe Acrobat Reader application installed. PDF replicates colours, fonts and graphic design elements across all platforms.

Working with print bureaux has proved difficult for some users, because of incompatible software, uncommon fonts or colour output difficulties.

Some shops have offered FTP (file transfer protocol) sites where clients could upload files, but this never really solved the problem of the bureau having to mirror the original machine used to create the files to get the proper output, said Beyer.

PDF Transit will "reduce the barrier to getting print-quality PDFs", he said.

That barrier will not only be broken for Adobe applications, Beyer added. Since the client application is standalone, PDF Transit will "be available on and through any application available on a desktop", he said.

PDF Transit is available now in an English-language version, said Beyer. Other languages are planned but not yet scheduled. Pricing will be determined by the original equipment manufacturers through which Adobe will offer the software, he added.

AlphaGraphics and Ikon Office Solutions are among the first printing companies to implement PDF Transit, said Adobe.

More information
Adobe: www.adobe.com
Read more on Business applications