Sun lures users to iPlanet
Sun Microsystems hopes to capitalise on the security problems that have afflicted Microsoft's Internet Information Server (IIS)...
This Article Covers
RELATED TOPICS

Download this free guide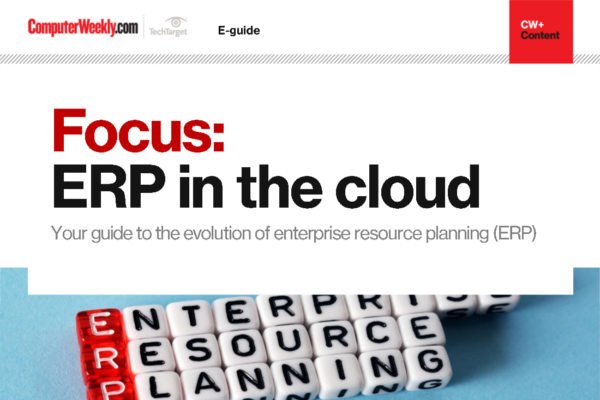 Are you keeping up with the ERP evolution?
Read about the new best practices for the ERP systems and how to tackle the growth of ERP integrations.
By submitting your personal information, you agree that TechTarget and its partners may contact you regarding relevant content, products and special offers.
You also agree that your personal information may be transferred and processed in the United States, and that you have read and agree to the Terms of Use and the Privacy Policy.

Sun Microsystems hopes to capitalise on the security problems that have afflicted Microsoft's Internet Information Server (IIS) software by luring users to switch to the iPlanet Web Server package it sells.



Sun is offering a temporary 37% discount on iPlanet to users of IIS or other Web server packages, lowering the per-CPU cost of the software from $1,495 (£1,031) to $940 (£648) until next March. It has also released detailed technical information on how to make the transition and is providing free ChiliSoft software that lets users run some Microsoft Active Server Pages code unchanged on iPlanet-based servers.

Sun officials said the move was inspired by a report released last month by Gartner advising users to consider alternative Web server products after IIS was hit hard by both the Code Red and Nimda worms.

"Microsoft and IIS have taken it on the chin recently," said Evan Quinn, an analyst at Hurwitz Group. "[Sun] sees this as a market opportunity to go out and try to win some business."

But while Sun claims to have made it as easy as possible for users to move to iPlanet, Quinn said doing so will still pose technical challenges.

TruSecure analyst Russ Cooper said many of the security woes affecting IIS-based servers have been caused more by users failing to configure or patch the software properly than by design failures.

For example, both Code Red and Nimda exploited an IIS security hole that could already have been plugged by a patch from Microsoft. Cooper said it may be more cost-effective to better secure existing IIS installations than to replace them with another technology.

Sun's iPlanet trails far behind both the open source Apache Web server technology and IIS in usage, according to a survey conducted last month by UK-based consultancy Netcraft.

Netcraft said it also found that about 150,000 active IIS sites spread over 80,000 IP addresses have been taken offline since the Code Red II worm struck in August. Only 2,000 of those sites have been put back online using a rival Web server product, Netcraft added.

Sun's discount comes a week after Microsoft announced an initiative aimed at making it easier for users to protect IIS and its other products.
Read more on Business applications