Pru falls back on legacy as Unisys Web deal collapses
Prudential Europe has already enacted contingency plans after last week's internal announcement that it is ending a £35m...

Download this free guide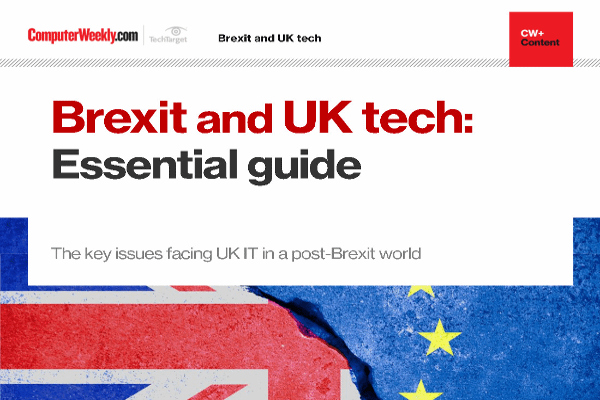 Brexit and UK tech: Essential guide
Find your way in the post-Brexit world and establish priorities in the face of uncertainty
By submitting your personal information, you agree that TechTarget and its partners may contact you regarding relevant content, products and special offers.
You also agree that your personal information may be transferred and processed in the United States, and that you have read and agree to the Terms of Use and the Privacy Policy.

Prudential Europe has already enacted contingency plans after last week's internal announcement that it is ending a £35m Web-enablement project with Unisys.



Chris Evans, managing director of Prudential Europe, told Computer Weekly this week that the company's legacy systems will be developed not only to protect existing business but to handle all new product launches and additional distributors.

Dozens of Prudential Europe's IT staff who had been working on the Unite project - up to 70 people - have already been redeployed on legacy system development work. Evans said there will be no redundancies despite the termination of the contract with Unisys.

"There is a need for all those working on Unite to implement our contingency plans," said Evans. It is understood that negotiations between Unisys and Prudential Europe over the contract termination are being handled by lawyers for each side.

Evans said Prudential Europe has made suggestions to Unisys relating to the contract and is now waiting to hear from the supplier. He said the arrangements with Unisys as they stood were "absolutely not a viable proposition for us to continue".

Unite was terminated, in part, because Prudential Europe had "serious concerns about Unisys' ability to deliver the project". The project has so far involved investment from Prudential Europe and Unisys of about £10m each.

With the current system, intermediaries in Germany, France and elsewhere send in applications for policies and pension plans to local offices of Prudential Europe, where the customer details are keyed in. That data is transferred online to Prudential Europe's headquarters in Dublin. To set up a policy or pension plan can take days.

The aim of Unite had been to put the capability of the existing system directly into the offices of intermediaries. Processing of new product applications could then be handled almost in real-time.

Unisys said it is preparing to enter negotiations after it received the communication from Prudential Europe.