Government asks IT directors whether NVQs pass work test
The Government is seeking the views of IT directors as part of a research programme that promises to transform how IT is taught...

Download this free guide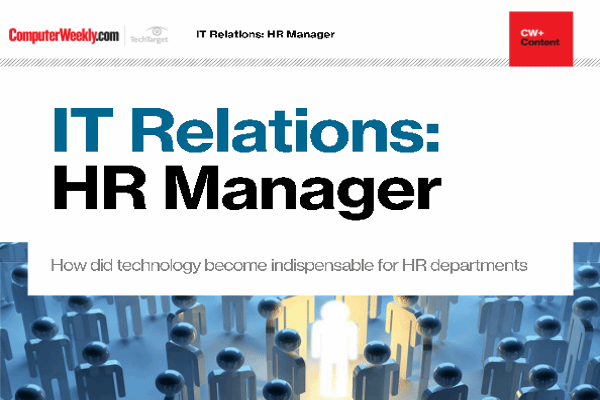 How did technology become indispensable for HR departments
HR and IT departments have begun to work closely together over the last few years. While HR historically has often received limited attention, companies now understand the key role the department plays in the business.
By submitting your personal information, you agree that TechTarget and its partners may contact you regarding relevant content, products and special offers.
You also agree that your personal information may be transferred and processed in the United States, and that you have read and agree to the Terms of Use and the Privacy Policy.

The Government is seeking the views of IT directors as part of a research programme that promises to transform how IT is taught in colleges of further education.



The Learning and Skills Council (LSC) is to compare the skills of employees who have National Vocational Qualifications (NVQs) with the skills of staff with supplier qualifications.

The research was set up in response to employers' concerns that the IT NVQs offered by colleges do not address employers' needs for staff with proven technical skills.

The Government-backed LSC is looking for feedback from employers on the merits of NVQs compared to qualifications offered by IT suppliers, such as the Microsoft Certified Professional exam.

Stephen Gardner, manager for national projects at the LSC, said, "The aim is to align publicly-funded qualifications to satisfy the needs of employees. We are putting the needs of employers and staff first."

One possible outcome of the programme, which is due to produce recommendations by spring next year, could be a new qualification that combines the best elements of NVQs and supplier qualifications.

Consignia, (formerly the Post Office), one of the companies backing the programme, said that although employers prefer supplier qualifications, NVQs may be better for assessing employees' communication and managerial skills.

"The big advantage with supplier qualifications is that you know people can hit the ground running," said David Ferguson, managing director of Consignia's e-infrastructure business, but they may lack some of the softer skills.

Ferguson would like to see colleges offering qualifications that combine assessments of technical skills that are as rigorous as supplier qualifications with an assessment of candidates' team working and communication skills.

Although employers rarely advertise for IT staff with NVQs, the current regime does not allow colleges to claim public funding for supplier IT qualifications.
Read more on IT jobs and recruitment