NetWare 6: sidestepping the battle with Windows
Novell has raised the stakes in the choice of networking operating systems with the launch on 11 September of NetWare 6.0, an OS...

Download this free guide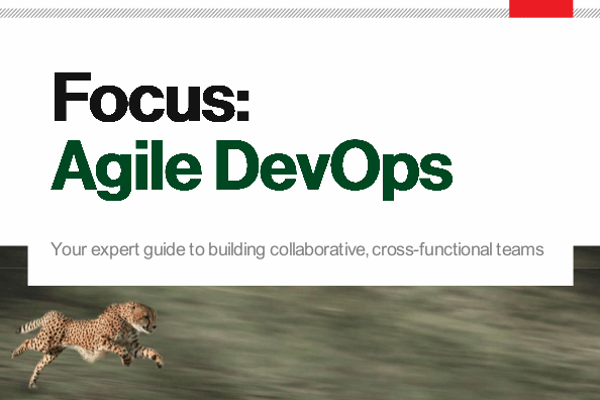 How can your business benefit from DevOps?
Let's take a look at six of the development practices that Disciplined Agile Delivery recommends for disciplined DevOps teams.
By submitting your personal information, you agree that TechTarget and its partners may contact you regarding relevant content, products and special offers.
You also agree that your personal information may be transferred and processed in the United States, and that you have read and agree to the Terms of Use and the Privacy Policy.

Novell has raised the stakes in the choice of networking operating systems with the launch on 11 September of NetWare 6.0, an OS it claims will work alongside any other.



Craig Miller, Novell vice president and general manager for net management said, "[NetWare 6] is agnostic and best of breed."

The new software, he claimed, was designed so that users did not have to make a choice of which operating system to run. This, said Miller, meant "disengaging [users] from the legacy server operating system battle."

Novell has been steadily losing the OS battle as users turn to Microsoft Windows 2000 for their server operating systems. By making the new version of NetWare into a heterogeneous operating system, the company is hoping to lure users back to Netware while keeping its existing user-base happy.

To achieve this the new OS is client free, implying that, unlike previous versions of NetWare, users do not need to install any software on client devices such as PCs.

By installing the new software within their existing networking environment, Novell hopes users will see the benefit of some of the operating system's unique selling points such as iFolder, which enables users to synchronise, access and backup files remotely from a Web browser window

One beta user speaking at the launch event at Networld+Interop was Matt Krieger, associate director of global network services at Readers Digest. Krieger said he was running a heterogeneous IT environment using Windows 2000 for desktop PCs, NT4 for his Lotus Notes server and NetWare.

Krieger said that like many companies, Readers Digest was looking at technology to help drive down costs. "We are also looking at iFolder to manage our mobile workforce, which has traditionally been a nightmare."

Novell chief executive officer Jack Messman said, " We are fundamentally changing the way users think about NetWare by providing browser access to a collection of network services from any desktop, any device and any location."

With the client-free model he added, "We are freeing users from the cost of installing NetWare client software. It can be deployed into any network infrastructure without changing the network

Messman said it is also the first version of NetWare to fulfill Novell's One Net vision, designed to provide users with transparent access to the Internet, intranets and extranets.
Read more on Operating systems software