Job laws may protect firms' European workers from downsizing
Employment laws in some European countries could pose one of the greatest threats to the merger of Hewlett-Packard and Compaq,...

Download this free guide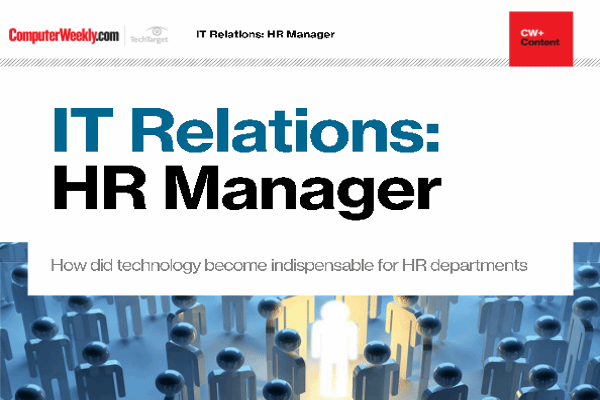 How did technology become indispensable for HR departments
HR and IT departments have begun to work closely together over the last few years. While HR historically has often received limited attention, companies now understand the key role the department plays in the business.
By submitting your personal information, you agree that TechTarget and its partners may contact you regarding relevant content, products and special offers.
You also agree that your personal information may be transferred and processed in the United States, and that you have read and agree to the Terms of Use and the Privacy Policy.

Employment laws in some European countries could pose one of the greatest threats to the merger of Hewlett-Packard and Compaq, prolonging uncertainty for users, an analyst has warned.



Costs associated with redundancies in mainland Europe, particularly France and Germany, are higher than those in the UK or US and could be a serious obstacle to the merged company's cost-cutting ambitions.

Martha Bennett, vice-president in Europe for analyst Giga Information Group, said, "When Compaq bought Digital it was a complete disaster because they hugely underestimated the difficulties and costs of downsizing in Europe. They will be very keen to ensure that does not happen again."

This is assuming that the European Commission's regulators allow the merger. They are currently investigating the likely effect on competition in the markets where the companies operate.

Most analysts believe the EC will demand some disposals but is unlikely to block the merger - although the sector was taken by surprise when it blocked the proposed union of GE and Honeywell earlier this year. The commission will probably order Compaq to end its exclusive distribution of Lexmark printers in Europe to ensure there is continuing competition from the only printer manufacturer to seriously challenge HP, said Bennett.

"The EC is likely to look at the impact on markets on a country-by-country basis. For example, in Germany Compaq is not a leading PC supplier, so there will be less chance of the merged company gaining market dominance," she added.

The EC is unlikely to see a risk of domination of the sever market because of the strength of the competition from Sun and IBM and, even the when merged, the services operation of HP and Compaq will have only a small part of the services market.

But users are unlikely to see many changes in the short term as both companies must continue to operate as rivals until the EC formally allows the merger.

"End-users will be confused because the sales teams of both companies will still be competing for their business until the merger deal is done," said Bennett.

"Everyone will want to see a decision quickly," she added. "Whatever the decision, the worst result for everyone involved would be a long period of uncertainty."
Read more on IT jobs and recruitment