Teleworking take-up slow


John Riley
The mass adoption of teleworking and the death of the City worker are still some way off. Moreover, though teleworking...
John Riley
The mass adoption of teleworking and the death of the City worker are still some way off. Moreover, though teleworking projects typically result in 20% better productivity from employees, too many fail because of inflexible management.

Download this free guide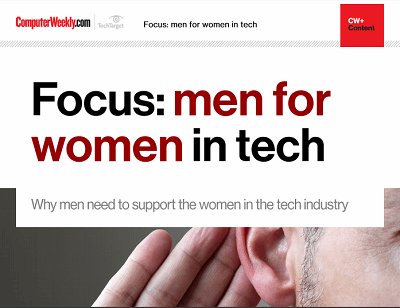 Men for women in tech
This guide showcases some of the men who are helping women to progress in the technology industry and the methods they are using to do so.
By submitting your personal information, you agree that TechTarget and its partners may contact you regarding relevant content, products and special offers.
You also agree that your personal information may be transferred and processed in the United States, and that you have read and agree to the Terms of Use and the Privacy Policy.
These were core messages from a conference on urban teleworking organised by the Worshipful Company of Information Technologists (WCIT) last week.
"While most teleworkers are satisfied and average a 20% performance increase, management resistance is the main reason for the collapse of many teleworking projects," said Anne Leeming, City University's director of remote business.
Managers do not like a reduction in face-to-face interaction with their employees, she said, especially because they need to alter their management style.
Stuart Frazer, chairman of the Corporation of London's Planning and Transportation Committee, agreed that City managers want to have sight of their employees: "There's a growing wish to have everybody in one building. Trends to date show that the more we communicate, the more we need to be together to communicate," he said.
But British Telecom's chief technologist Peter Cochrane argued the case for dispersion. "People can now work everywhere and anywhere they want," he said. "So why go to the office? You don't go to the office to work - you go to get interrupted," he said.
Peter Cropper, Master of the WCIT, said that there will be a shift in the balance between home and office working but another step change is needed before we have a more universal adoption of teleworking.
There are many types of teleworking, said Elizabeth Lank, director of ICL's Mobilising Knowledge Programme - part-time teleworking; staff on secondment to customer sites; and hot desking. "All have in common the need for an umbilical cord back to the organisation," she said.
"We've seen some good examples of volunteers taking to teleworking like ducks to water," said Cropper, "but what about when non-volunteers have to do it?"
Read more on IT jobs and recruitment