This Content Component encountered an error
This Content Component encountered an error
This Content Component encountered an error

VMware acquires Integrien and TriCipher
VMware has agreed to acquire application and analytics software vendor Integrien. The company also purchased TriCipher, which specialises in access management for cloud-hosted Software as a Service (SaaS) applications. Both acquisitions are expected to close in the third calendar quarter of 2010. Financial details were not disclosed.

Download this free guide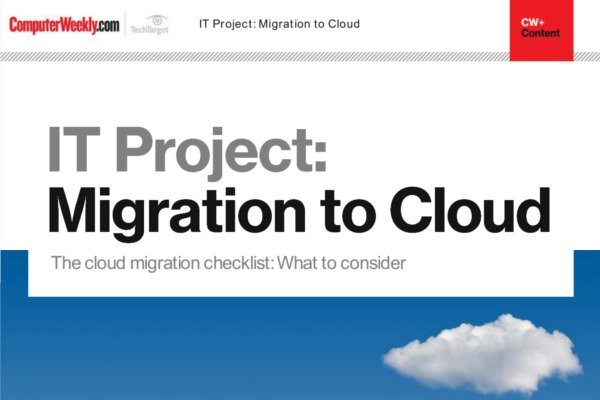 IT Project: Migration to Cloud
What to move, where and when. Use this checklist and tips for a smooth transition.
By submitting your personal information, you agree that TechTarget and its partners may contact you regarding relevant content, products and special offers.
You also agree that your personal information may be transferred and processed in the United States, and that you have read and agree to the Terms of Use and the Privacy Policy.
VMware and Colt join forces on vCloud DataCentre services
VMware has partnered with communications provider Colt to deliver vCloud DataCentre services, which will enable businesses to migrate their own virtualised environment to a Colt data centre so Colt can provide a VMware-certified cloud. Colt will use its own network, data centres and managed services to deliver vCloud DataCentre services with SLAs.
EMC introduces two new apps for VMware management
EMC has released two applications designed to ease the management of VMware environments. EMC Ionix Unified Infrastructure Manager 2.0 aims to unify the management of network, compute and storage layers by automating the management of Vblock Infrastructure Packages. The storage giant also released a portfolio of services and solutions for VMware View 4.5, so customers can deploy VDI environments through centralised managed of desktops before deploying them virtually.
Trustmarque launches Work Smart Cost Saving Campaign
VAR Trustmarque has launched its Work Smart Cost Saving Campaign, aimed at cost-cutting in public sector businesses. The campaign aims to examine existing IT infrastructure before considering new investments. The VAR will target five public sector areas over the next six months: Central and Local Government, MoD, the Police and the NHS.
Compellent plug-in for VMware vSphere 4.1 to ship Q4
Compellent has partnered with VMware, so end users can manage its Fluid Data storage service from the VMware vSphere 4.1 client. The Compellent plug-in for VMware vSphere 4.1 allows vSphere users to manage Compellent virtualised pools of storage resources. Compellent expects to ship the vSphere 4.1 client plug-in in Q4.
Kayleigh Bateman is the Site Editor of SearchVirtualDataCentre.co.uk.
This Content Component encountered an error
This Content Component encountered an error