How the government can award 25% of IT contracts to SMEs
The coalition government has set a policy objective of placing 25% of government IT external expenditure with SME suppliers. Here David Chan of City University London's Centre for Information Leadership, and Martin Rice and John Riley of Erudine, examine how this target can be met.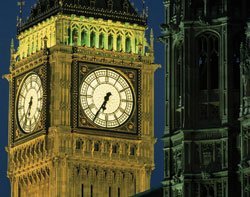 The coalition government has set a policy objective of placing 25% of government IT external expenditure with SME suppliers. Here David Chan of City University London's Centre for Information Leadership, and Martin Rice and John Riley of Erudine, examine how this target can be met.

Download this free guide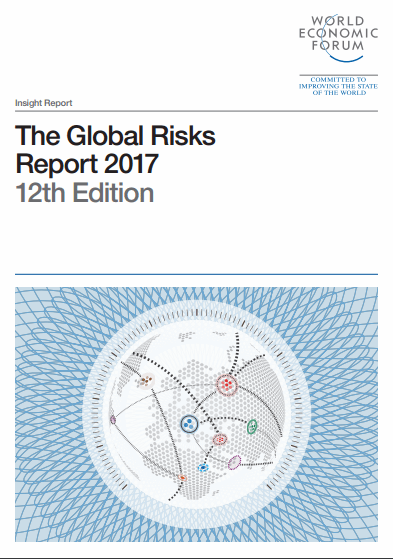 Global Risks Report 2017
Crisis patterns over the past decade have changed dramatically. 10 years ago elements such as civil war and oil prices were the top global risks to take into account. Now we see water crisis and extreme weather events taking control of keeping us up at night. Download this extremely insightful Global Risk 2017 assessment from the World Economic Forum to help prepare you for what you can't know.
By submitting your personal information, you agree that TechTarget and its partners may contact you regarding relevant content, products and special offers.
You also agree that your personal information may be transferred and processed in the United States, and that you have read and agree to the Terms of Use and the Privacy Policy.
Achieving the scale of savings demanded by government requires moving from the status quo and deploying innovative ideas, products and services. While government appreciates that small and medium-sized enterprises (SMEs) are best placed to provide that innovation, the barriers to using them are huge.
Blockers include: perceived risk of SMEs, complexity of UK interpretations of EU procurement rules, self interest from gatekeepers to preserve lucrative status quos, and an underlying belief that big is safe.
Paradoxically, if government were better able to act as an "anchor client" to SMEs and use their innovations, many of the perceived risks would be automatically removed and an environment created where the SMEs could look to exporting on the back of a credible reference customer.
The Policy Challenge Report published by City University London's Centre for Information Leadership looks to resolve that paradox and show a way forward. It offers seven practical proposals that government could adopt to achieve the policy objective of increasing SME take-up while being compliant with EU legislative requirements.
The proposals are the result of extensive ongoing discussions and a high-level workshop drawing on a wide area of expertise, including government, small IT suppliers, large IT suppliers, procurement specialists, lawyers and academics.
Key proposals to breaking barriers to using SMEs are:
• Performance bonds: where the bond guarantor underwrites the delivery of the contract.
• Crowd-sourcing: using open competitions to develop innovative solutions to real-world problems.
• Open book and supply chain improvements: coupling open book agreements, where suppliers expose their costs, with targets for continual year-on-year efficiencies in outcomes.
• Wider umbrella organisation for SMEs: establish a framework specifically for SMEs in the IT market.
• G-Cloud: ensuring the proposed government applications and services store becomes a key vehicle for introducing SMEs to public sector organisations.
• Inclusion of SME content as a condition of contracts: SMEs mandated to receive at least 25% of the profits of a public sector contract.
• Outcome-based procurement: putting business outcomes, not technical specifications, at the heart of the business case for investment.
Implementation of these suggestions should be monitored by the National Audit Office, with the focus on definition of outcomes and a pragmatic approach to process. Audit should be about ensuring the proper management of risk for both buyer and supplier.
IT and the broader policy context
Aside from the government's self-imposed objective, there are a number of other key drivers that should prompt more support for SMEs:
• Looming job losses in the public sector may not be soaked up by large companies.
• SMEs are a vital part of the UK economy and employ 51% of those working in the private sector. They are also the key to innovative step-change savings and efficiencies.
• SMEs are disadvantaged in bidding for and securing government work by the structure of public sector procurement and the UK interpretations of EU procurement regulations. In the current IT supply chain to government, 70% of the revenue goes to just over a dozen large organisations - those gatekeepers often have the most to lose from innovation.
• There is an urgent need to create more jobs in the private sector.
• An effective mechanism for government to give contracts to SMEs (and become "anchor clients") would make step-change savings, create the new jobs, and provide customer references to help those SMEs to export, and help reduce the deficits for the Exchequer.
The coalition's policy objective of placing at least 25% of external government spending to SMEs is feasible in the IT marketplace and does not necessarily require changes to EU procurement legislation. It can be done if the public sector takes a creative approach, using the legislative requirements as a constraint rather than a driver for procurement.
The key challenge to government is now to select which, if not all, of the above suggestions are to be implemented, and devise timescales for this implementation.
The political will is there. The Cabinet Office is being proactive. Our report demonstrates that EU regulations need not stand in the way of effecting change, and recommends feasible time scales.
There remains a concern, however, that the incumbent suppliers and some senior officials in departments will put up a strong rearguard action against changing the status quo.
Click the button below to download a copy of the Policy Challenge Report by City University London's Centre for Information Leadership:
E-Handbook

E-Handbook

E-Handbook
Read more on IT for small and medium-sized enterprises (SME)