Business technologies to watch in 2010
IT departments will have a rich choice of desktop, server and mobile platforms to use in 2010.
People looking for traditional desktop operating systems...
This Article Covers
RELATED TOPICS
IT departments will have a rich choice of desktop, server and mobile platforms to use in 2010.
People looking for traditional desktop operating systems can choose between Windows 7 and Ubuntu 9.10 today.
Towards the end of the year users will be able to use cloud-based operating systems such as Google Chrome OS, or Linux, Symbian and Windows Mobile on a variety of devices.

Download this free guide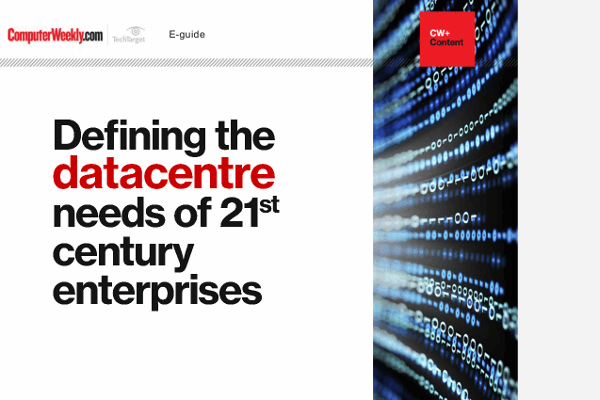 Defining the datacentre needs of 21st century enterprises
A collection of our most popular articles on datacentre management, including: Cloud vs. Colocation: Why both make sense for the enterprise right now; AWS at 10: How the cloud giant shook up enterprise IT and Life on the edge: The benefits of using micro datacenters
By submitting your personal information, you agree that TechTarget and its partners may contact you regarding relevant content, products and special offers.
You also agree that your personal information may be transferred and processed in the United States, and that you have read and agree to the Terms of Use and the Privacy Policy.

Forrester Research urges businesses to be nimble with their technology choices. "The cloud and web-scale computing aren't going to be the last shock to the system. New technologies on the near horizon including new and even more ubiquitous mobile devices, massively multi-core CPUs and GPUs, and multi-touch devices will continue to force development teams to adjust their platform frameworks and programming chops to stay ahead of their peers. Fasten your seat belts - we are in for a bumpy ride."
Dana Gardner, principal analyst at Interhabour Solutions, says the advent of cloud computing means IT departments need to rethink capacity planning.
"A long transition is under way, of moving from traditional IT and architectural method to this notion of cloud - be it private cloud, at a third-party location, or through some combination of the above. Traditional capacity planning is not enough in these newer cloud-computing environments. Elasticity planning is what's needed. It's a natural evolution of capacity planning, but it's in the cloud."
On the mobile front, Goode Intelligence forecasts the growing take-up of smartphones by corporate and personal users will drive the market for soft-token one-time password (OTP) deployments.
It expects SMS OTP products and services will be the fastest growing area for mobile phone authentication in the next one to two years and will be aided by mobile carriers changing their SMS tariffs to reduce cost of receiving SMS text messages
Some experts see mobile commerce as a big growth area for 2010. Juniper Research predicts that mobile phone makers and operators will provide users with "augmented reality" buying experiences via mobile devices.
"The proliferation of apps stores amongst both network operators and OS vendors, allied to a steady rollout of AR-enabling technology on smartphones, will lead to a greater number of AR apps being made readily available to end-users, and to subsequent rapid increases both in the levels of adoption and service usage," the analyst says.
Read more on Server hardware