Profile: Green Mountain's consumer channel brews ROI
Green Mountain Coffee Roasters' focus on business pays off when measuring IT return on investment.
Aligning IT with the business side is practically second nature for Jim Prevo. When Prevo joined Green Mountain Coffee Roasters Inc. in 1993 as the company's first CIO, he had specific goals.

"I was hired to be a strong advocate for the business," Prevo said. At the time, the Waterbury, Vt.-based coffee retailer had $15 million in revenues, with plans to go public; Prevo was among a handful of executives brought on

Download this free guide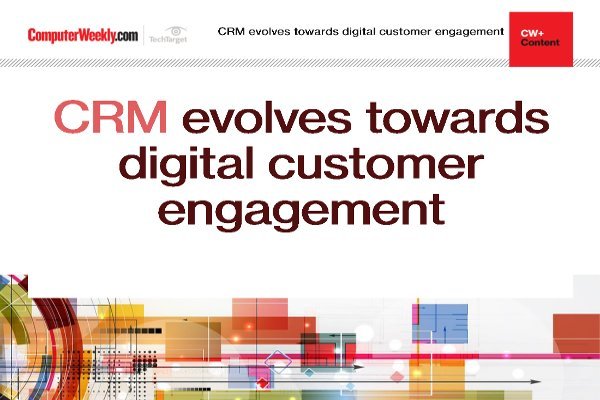 Enhancing digital customer engagement with CRM
Learn about customer relationship management has evolved towards engaging with customers through every channel, with digital at the forefront.

By submitting your personal information, you agree that TechTarget and its partners may contact you regarding relevant content, products and special offers.

You also agree that your personal information may be transferred and processed in the United States, and that you have read and agree to the Terms of Use and the Privacy Policy.

board by founder and CEO Bob Stiller to beef up the management ranks. His experience includes working in his father's appliance store as a boy, so Prevo is intimately familiar with small businesses. He has an undergraduate degree in business and worked in the systems integration services group at Digital Equipment Corp. It was the culmination of all those experiences, he said, that led him to believe "that IT organizations shouldn't exist for IT, but should focus on the business."

Since Prevo arrived at Green Mountain, the company has grown steadily, with 2004 revenues of more than $137 million and an IT budget of $3.9 million. At the end of the 2004 fiscal year, the company had 608 employees; on average Green Mountain spent $6,414 on IT per employee. The company sells coffee and coffee-related products through a variety of sales channels, including consumers, wholesale, retail and corporate markets.

One major initiative that illustrates Prevo's business focus is Green Mountain's consumer direct Web site. Within the past year, the site has been revamped with new messaging architecture and content aimed at creating a richer user experience.

"We knew the consumer channel was going to grow, so putting up a better Web site was an important strategy," Prevo said, adding that he and his application development manager teamed up with the director of the consumer direct channel to propose the initiative. The site now includes reams of information about all things coffee, including reviews, tasting notes and recommendations. Prevo hired a Web developer, who also -- not coincidentally -- happens to be a "dyed-in-the-wool coffee geek." The developer is officially an IT department employee, but is co-located in the consumer direct department. He works closely on the site in conjunction with the channel director. It's difficult to argue with the results of the joint effort. From 2004 to 2005, online sales to consumers grew 100% year-over-year, Prevo said.

Change is good

Yet despite his background and job expectations, Prevo has occasionally found himself in the position of being a change agent ¬¬-- a job he hasn't exactly relished. "[CEO Bob Stiller] has used me as the catalyst for business process change, but [to do that], you have to lead those horses to water and make them drink," he said. Prevo much prefers to engage the business side in a partnership, looking for ways to apply IT to help Green Mountain achieve its strategic goals. One way to do that, Prevo said, is by hiring people on the business side who are interested in working with IT.

Over the years, Green Mountain has tinkered with its approach for getting business and IT on the same page. For a time, the company relied on business process teams in which employees from the business and IT sides would meet to examine existing processes and prioritize projects accordingly. The recent ordeal between Oracle and PeopleSoft (Green Mountain is a PeopleSoft customer) put a crimp in the company's IT planning processes, Prevo said. Once the vendors sorted out their issues, Green Mountain got back to planning its IT future. A senior leadership team got together to discuss initiatives for the upcoming 2006 fiscal year. Tops on the agenda: customer relationship management (CRM).

In 1997, Green Mountain licensed PeopleSoft's CRM system in its entirety. Within the first five years of buying the system, the company implemented modules for financials, manufacturing, purchasing and general ledger. Now, Prevo said, "we're launching CRM projects and rolling them out on a limited scope."

One such project, also aimed at the consumer direct segment, is a marketing application that will formally track campaigns and measure the yield from such campaigns.

"The name of the game in direct marketing is maximizing the return on your dollars," Prevo said. The rationale behind the project, which is scheduled to be completed by the end of the year, is to understand customers based on their behavior and preferences and thereby create more targeted marketing campaigns. Another CRM project on tap for completion early next year is a sales force automation system that Prevo said should make the 100-person national field sales department more efficient by centralizing customer information and making it accessible in real time.

Prevo now heads Green Mountain's 13-person IT department. Here, IT has a relatively simple mandate at the moment: to implement systems that help the organization more effectively support the customer, he said.

Click here to view the SearchSMB 50
---
Megan Santosus is a Senior Features & Departments Editor for CIO Decicions magazine.
Read more on Business applications