IT suppliers must solve customers' business issues, says Intellect's John Higgins
IT suppliers will develop IT products and services addressing specific business challenges as the economy moves out of recession, according to John Higgins, director general at IT industry body Intellect.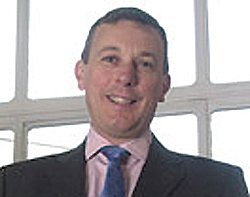 IT suppliers will develop IT products and services addressing specific business challenges as the economy moves out of recession, according to John Higgins, director general at IT industry body Intellect.

Download this free guide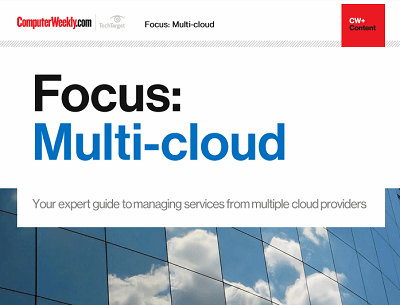 Mixing and matching your cloud options
Many IT leaders are increasingly coming round to the idea that sourcing services from one or more providers might be the best way to go. From a cost and resiliency perspective, some workloads might work better in one cloud over another. Or a certain provider might boast some functionality that suits a particular process the enterprise is looking to implement, but falls short in other areas, prompting the company to adopt a mix-and-match procurement strategy. Join us as Computer Weekly takes a closer look at the multi-cloud approach and what providers are doing to capitalise on the trend.
By submitting your personal information, you agree that TechTarget and its partners may contact you regarding relevant content, products and special offers.
You also agree that your personal information may be transferred and processed in the United States, and that you have read and agree to the Terms of Use and the Privacy Policy.
Talking after the release of Intellect's annual State of the Sector report, John Higgins said Intellect is cautiously optimistic of a spending recovery but stressed that more will be expected of suppliers.
He said IT firms will have to have products and services that give the customer what they need to achieve a business goal. "The IT industry has not been good at responding to this in the past." He says suppliers often talk about functionality rather than business benefit. "This is one of the changes brought by the recent recession."
This will affect the outsourcing sector as businesses move away from outsourcing as the default choice to cut costs, towards considering outsourcing next to all other options when a specific business challenge arises. This will involve CIOs weighing up which outsourcers are best for particular projects and compare that with the option of using in-house resources.
Higgins says this is a result of the increased sophistication of the internal departments that manage outsourcing contracts. They are now capable of carrying out detailed analysis of the market as well as the in-house capability.
Disruptive forces
Higgins described six disruptive forces that will influence IT investments in the coming year:
Planned investment in smart meters and grids as well as smarter infrastructure in cities and urban areas.
Changes the financial sector will be forced to make as it responds to regulators and customers demanding a return from the bail-out.
The ambition of this government to harness the capabilities of smaller companies, coupled with ambitious, disruptive policy changes in health, welfare benefits and local delivery.
Increasing awareness of the dependency on network infrastructure and the need to keep secure that infrastructure and the information stored and moving on it.
The battle for entertaining us in the home between broadcast and the internet.
The way businesses and the public sector will use and pay for digital technology and see pay-as-you-use models.
The two sectors that spend the most on IT - financial services and the public sector - will have specific IT spending priorities, says Higgins.
The financial services sector will move towards standardised data as the regulators try gain a real-time, data-driven view of the industry. "One big breakthrough that might come in the next year or two is when regulators grasp the opportunity that more consistent standards might give."
He said if the financial service companies use the same data standards, the regulators would have a better view of what is happening in real-time. "The drive from regulators to get a real-time, data-driven dashboard of what is going on will be a major part of business development."
Meanwhile, the public sector will move away from cutting costs through IT, towards using IT to better deliver services. "The pressure on costs will remain but the focus will move to how to deliver what you want better through technology," said Higgins. He said the Department of Work and Pensions' Universal Credit proposal, which is planned to shake-up the benefits system and will require different existing benefits systems being consolidated, is an example.
Read more on IT outsourcing