The UK could be dangerously dependent on satellite radio navigation systems such as GPS, warns the Royal Academy of Engineering.
Inadequate independent backup for Global Navigation Satellite Systems (GNSS) could affect safety systems and other critical parts of the economy, according to an RAE report. Global Navigation Satellite Systems (GNSS) is also vulnerable to deliberate interference such as jamming or accidental disruption, through phenomena such as solar flares, it says the Royal Academy of Engineering (RAE).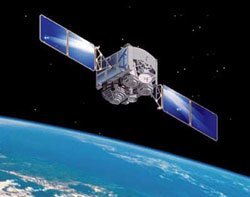 GNSS signals are now used by data networks, financial systems, shipping and air transport, agriculture, railways and emergency services, along with satnav systems.
A recent report from the European Commission found €800bn (£688m) of the European economy is dependent on GNSS.
Dr Martyn Thomas, chairman of the Academy's GNSS working group, said: "GPS and other GNSS are so useful and so cheap to build into equipment that we have become almost blindly reliant on the data they give us.
"A significant failure of GPS could cause lots of services to fail at the same time, including many that are thought to be completely independent of each other. The use of non-GNSS back ups is important across all critical uses of GNSS."
The report recommends that critical services include GNSS risk-assessments and that a legal loophole which allows the import, advertisement and possession of jamming devices are closed. The RAE also advises research and development is undertaken to improve antennae and receivers.
An alternative positioning, navigation and timing service is vital to the national infrastructure, with a terrestrial radio navigation system eLORAN already in development for this purpose, it adds.
Email Alerts
Register now to receive ComputerWeekly.com IT-related news, guides and more, delivered to your inbox.
By submitting your personal information, you agree to receive emails regarding relevant products and special offers from TechTarget and its partners. You also agree that your personal information may be transferred and processed in the United States, and that you have read and agree to the
Terms of Use
and the
Privacy Policy
.