Mobile phone suppliers and network operators are expected to unveil a host of technologies and deals, aimed at allowing people to pay for goods and services via their mobile phones, at the Mobile World Congress show next week.
According to analyst firm Juniper Research mobile phone payments will reach a critical mass this year, as retailers, mobile phone operators and consumers start to embrace mobiles offering near field communications (NFC) technology.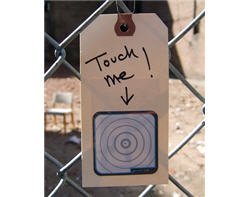 The technology will allow consumers to pay for low cost goods, such as coffee or train tickets, up to a value of £15 by passing their mobile phones over a proximity reader.
"Over the past few months we have seen a succession of major announcements from operators and suppliers on NFC technology," said Howard Wilcox, senior analyst.
In the UK, 02 has plans to offer mobile phones with a built-in wallet. Everything Everywhere, (T-mobile and Orange), is working with MasterCard to roll out a commercial NFC service by the second quarter.
About 40,000 stores in the UK have NFC readers, capable of reading from mobile phones, and contactless debit and credit cards. They include Pret a Manger, and Little Chef. The Co-Op and McDonalds also plan to make the service available across their UK outlets.
"Supermarkets are guarded about their plans, but if you look at something like self-service lines, they have spread like wildfire. I would expect to see supermarkets having NFC capability in the not-too-distant future. It could be this year, it could be next," said Wilcox.
NFC can be used in other applications, for example to verify the identity of a person entering a building or logging on to a computer, or to allow a customer to use their mobile phone as a hotel room key, in addition to mobile payments.
The technology could also allow people to transfer money to each other by touching phones, said Wilcox.
Outside the UK, France is developing the technology rapidly. There are plans to introduce it in the US, and the technology is already widespread in Japan, said Wilcox.
He predicts that one in six phone users will be using mobile phone payments by 2014.
---
Sign-up to Computer Weekly to download analyst reports from Juniper Research
Mobile payments
Mobile payments market opportunities for business
Mobile banking strategies - maximise your revenues
Overseas telecoms markets
Mobile payment technology - a buyer's guide
Mobile ticketing opens doors of opportunity for business
Corporate
How to manage a mobile phone fleet
Mobile Voice over IP - opportunities and threats
Mobile Broadband
Special report: Next generation mobile broadband - the opportunities
4G mobile phone (LTE) opportunities for employers
4G mobile phone (LTE) revenue opportunities for business
Mobile Web 2.0 - opportunities in advertising and presence-based services
Overseas telecoms markets
Business opportunities in the North American mobile market
The Indian sub-continent mobile market
Apps
Mobile phone app opportunities for business
Mobile Games: App store strategies, business models and forecasts
Mobile augmented reality opportunities for business
Handsets and devices
Mobile location-based services gaining ground
Environmentally-friendly mobile handsets and applications
Smartphone market set to expand as vendors vie for position
Tablets and connected devices - future opportunities for business
Mobile content
Is the mobile gambling market still a safe bet for business?
The business benefits of switching to mobile TV
General
Mobile messaging is the key to connecting communities
Does the mobile M2M market herald the rise of the machines?
3G Femtocell technology in the home
Email Alerts
Register now to receive ComputerWeekly.com IT-related news, guides and more, delivered to your inbox.
By submitting your personal information, you agree to receive emails regarding relevant products and special offers from TechTarget and its partners. You also agree that your personal information may be transferred and processed in the United States, and that you have read and agree to the
Terms of Use
and the
Privacy Policy
.