US web users reject online behaviour tracking as EC tightens regulations
Most people in the US do not want to be tracked on the internet and are unwilling to trade their privacy for Web ads tailored to their interests, a study has found.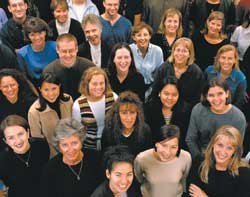 Most people in the US do not want to be tracked on the internet and are unwilling to trade their privacy for Web ads tailored to their interests, a study has found.

Download this free guide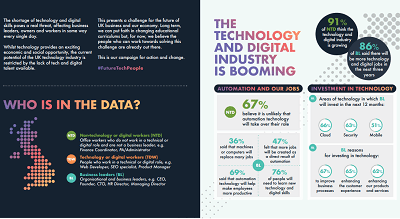 Infographic: Future-proofing UK technology
The shortage of technology and digital skills poses a real threat, affecting business leaders, owners and workers in some way every single day. Whilst technology provides an exciting economic and social opportunity, the current potential of the UK technology industry is restricted by the lack of tech and digital talent available. This presents a challenge for the future of UK business and our economy. Long term, we can put faith in changing educational curriculum but, for now, we believe the people who can work towards solving this challenge are already out there.
By submitting your personal information, you agree that TechTarget and its partners may contact you regarding relevant content, products and special offers.
You also agree that your personal information may be transferred and processed in the United States, and that you have read and agree to the Terms of Use and the Privacy Policy.
Two thirds of over 800 US internet users surveyed in a Gallup Poll said they do not believe advertisers should be able to tailor ads by collecting data about online activities, according to USA Today.
Given the choice, just 14% said they would allow all ad networks to tailor ads to them, 47% said they would allow only those networks they specifically authorised to do so, but 37% said they would not allow any targeted advertising.
Targeted or online behavioural advertising (OBA) is likely to remain attractive to advertisers because of studies that have shown it is 6% more effective, said Phil Lee, senior associate at law firm Field Fisher Waterhouse.
But any organisations using or contemplating using OBA in Europe must be aware of changes coming in the new e-Privacy Directive, due to go into effect on 27 May, 2011, he said.
Although there are a few exceptions when behaviour tracking is needed to deliver a service, any use of the technique or cookies to store information about web users will require explicit consent, said Lee.
If organisations want to use OBA, he said, it is important they are very open about it in their privacy policy, provide a real choice to users to opt out of tracking, and avoid sensitive segments such as children and financial data.
It is also important organisations in Europe provide adequate security around storing only appropriate data and using anonymisation wherever possible.
"As a general rule, be upfront about any tracking and give users the ability to control how their data is stored and used," said Lee.
Saying two thirds of people in the US do not want targeted ads really means they do not want anyone following what they are doing, said Dave Evans of the UK Information Commissioner's Office (ICO).
Telling people what information you are collecting and why goes a long way to making it seem less "spooky", he said.
In addition to minimising the personal data collected, giving clear notices to users and providing control over personal profiles, Evans said organisations should clearly label targeted ads.
But, the ICO is reluctant to impose specific regulations around OBA and is looking to the industry to come up with solutions to design compliant systems as it recognises that the industry, not the regulator, is best placed to do this, he said.