Prime minister David Cameron has attacked what he calls the "crazy decisions" made on government IT spending over the past decade, after Sir Philip Green's review of purchasing highlighted the "shocking" inefficiency of IT buying.
IT was one of the primary targets identified by Green for improvement, as he called for changes to a process that sees "expensive IT services contracted for too long with no flexibility."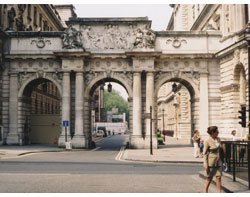 Green largely blamed the silo-ed, departmentally-focused nature of procurement for failing to allow centralised purchasing or collection of accurate data. And he cited examples of both commodity IT buying and relationships with major IT suppliers where there were clear opportunities for greater efficiency.
Green called in particular for an "urgent review" of fixed line telecoms costs. His report suggested that the annual £2bn telephone bill could be up to 40% cheaper if purchased centrally rather than through individual departments.
Some £61m is spent annually on desktop and laptop PCs, with the price of similar laptops varying from £353 to £2,000. Green recommended that government should buy PCs direct from a manufacturer, rather than the 13 service providers currently in place.
In mobile phones, 98% of the annual £21m central government spend goes to one un-named supplier, but uses 68 different contracts each negotiated separately by departments.
The government has already started to negotiate new and better terms with its biggest technology suppliers, and Green's review cited some of the reasons why.
One IT contract was used as an example: it has six years left on a deal worth more than £100m per annum, delivering some services that are no longer required but without the flexibility to reduce the fees. The contract also stipulates rates of more than £1,000 per day for work, with most of the activity subcontracted by the main provider, meaning there are two profit margins to be made.
"There is a huge opportunity that has been clearly identified both in central government and beyond, but without a clear mandate, energy, focus and commitment, this cannot be delivered," said Green.
"There is no reason why government should not be as efficient as any good business. Any large organisation would want to use its credit rating and scale to buy efficiently. The conclusion of this review is clear - credit rating and scale in virtually every department has not been used to make government spending efficient."
Email Alerts
Register now to receive ComputerWeekly.com IT-related news, guides and more, delivered to your inbox.
By submitting your personal information, you agree to receive emails regarding relevant products and special offers from TechTarget and its partners. You also agree that your personal information may be transferred and processed in the United States, and that you have read and agree to the
Terms of Use
and the
Privacy Policy
.