This Content Component encountered an error
This Content Component encountered an error
This Content Component encountered an error
Online file sharers risk becoming criminals and having their internet access blocked if they make money from the activity, following a deal on the wording of the controversial Anti-counterfeiting Trade Agreement (Acta) this week.

Download this free guide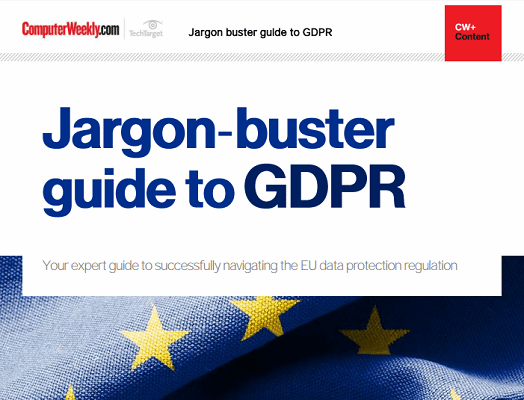 Jargon-buster guide to GDPR
The 10 most important things you need to know about GDPR, and a jargon-buster explanation for some of the key terminology.
By submitting your personal information, you agree that TechTarget and its partners may contact you regarding relevant content, products and special offers.
You also agree that your personal information may be transferred and processed in the United States, and that you have read and agree to the Terms of Use and the Privacy Policy.
The text includes the words, "Each Party shall provide for criminal procedures and penalties to be applied at least in cases of willful trademark counterfeiting or copyright or related rights piracy on a commercial scale."
The deal was welcomed by the Business Software Alliance, which says the world software industry loses $51bn (£32.12bn) a year to software pirates.
But the agreement was castigated as a "counterfeit of democracy" by digital activists La Quadrature du Net.
The Acta deal, which was instigated by music, video and film rights holders worried about illegal file-sharing, has been negotiated in secret. However, documents that appeared on Wikileaks alerted digital activists worldwide to some of its proposals.
These include stop-and-search procedures at border crossings without a need for "reasonable suspicion"; the criminalisation of anyone who shared copyright content; and blocking of internet access of anyone who downloaded such content.
Acta's signatories include the US, Australia, Canada, the European Union and its 27 member states, Japan, Mexico, Morocco, New Zealand, Singapore, South Korea and Switzerland. Each must now find an appropriate way to give effect to it, including through primary legislation.
The 24-page final text was released on 2 October following an "11th and final" round of talks.
The document contains the caveat that some delegates were unhappy with some of the wording.
La Quadrature said, "The release of this text should not give the illusion of transparency by hiding the fact that the whole negotiation process was carried on out of public scrutiny. Moreover, Acta could profoundly alter the internet ecosystem, by turning technical intermediaries into a copyright police of the net."
Monica Horten, an academic who has followed Acta through the European legislative process, said, "The US may have failed to export the DMCA (Digital Millennium Copyright Act), but Acta will put Europe under more pressure to implement graduated response measures. In the wake of the Telecoms Package, it seeks to reinforce the copyright provisions in the Package, and to squeeze the EU position a little further."
The BSA said experience had showed that criminal penalties were "critically important" in helping to drive down a country's software piracy rates. Further, that statutory damages ensured that copyright holders had a legal way to get money back when their products where "misappropriated".
This Content Component encountered an error