Apple enters social networking arena with Ping
Apple has entered social networking arena with the announcement of its new music-based service, Ping, in San Francisco.
Apple has entered social networking arena with the announcement of its new music-based service, Ping, in San Francisco.
The announcement came just hours after Sony announced a challenge to Apple's digital media dominance with a new music and video subscription service.

Download this free guide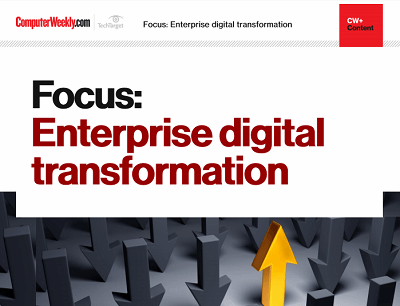 Are you digital to the transformation?
Digital transformation - the buzzword that we can't get away from. Enterprises need to accelerate their digital transformation journeys to avoid being left behind in an increasingly digital world. It's not an easy feat, but one that can be costly to get wrong. Join us as Computer Weekly takes a look at how businesses can stay on track through collaboration, innovation, and listening to user needs.
By submitting your personal information, you agree that TechTarget and its partners may contact you regarding relevant content, products and special offers.
You also agree that your personal information may be transferred and processed in the United States, and that you have read and agree to the Terms of Use and the Privacy Policy.
Steve Jobs, Apple chief executive, described Ping as "Facebook and Twitter meet iTunes," according to US reports.
Ping will automatically be available to the more than 160m registered users of iTunes when they update to the latest version of the software.
Analysts said the music-centric Ping is unlikely to compete with Twitter and Facebook, but may challenge MySpace, which switched to a music focus after being overtaken by Facebook.
Alongside Ping, Jobs announced a new line of iPods and a new version of Apple TV, which analysts said represents Apple's most serious bid yet for the internet-connected television market.
In an attempt to turn around Apple TV's limited success since its launch in 2007, Jobs announced Apple has cut the price and size of the product by half and increased the available content.
The new version enables uses to stream movies from Netflix, home movies from their computers or rentals from the iTunes online store, as well watch content on Apple's iPad using a wireless link.
Innovations to the iPod range include front and rear-facing cameras to enable video calling using Apple's FaceTime and the vivid screen developed for the iPhone 4 for the iPod Touch, a touchscreen version of the middle-range iPod Nano, and the smallest iPod shuffle to date.
Apple's new iPods will be available next week, but fans will have to wait another three weeks for the second-generation Apple TV boxes.
Read more on Operating systems software