The UK has officially launched its Cyber Security Challenge to find and attract new talent to the IT security industry.
"We need to excite, inspire and stimulate fresh interest in a career as a cyber security specialist," said Judy Baker, director of Cyber Security Challenge UK.

Download this free guide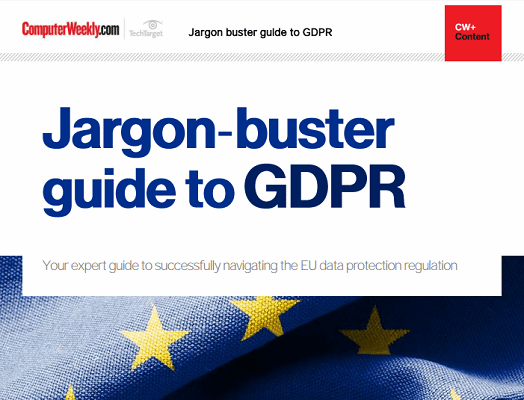 Jargon-buster guide to GDPR
The 10 most important things you need to know about GDPR, and a jargon-buster explanation for some of the key terminology.
By submitting your personal information, you agree that TechTarget and its partners may contact you regarding relevant content, products and special offers.
You also agree that your personal information may be transferred and processed in the United States, and that you have read and agree to the Terms of Use and the Privacy Policy.
The challenge is based on a similar initiative in the US also aimed at boosting the number of cyber security specialists in the face of unprecedented demand.
Research commissioned from the Sans Institute found that 90% of respondents from the security industry are finding it difficult to recruit cyber security professionals.
Launching the challenge, security minister Pauline Neville-Jones said defending all of our interests in cyberspace is a relatively small cadre of talented and highly skilled public sector and private sector cyber security professionals.
"This pool of professionals must grow and the Cyber Security Challenge UK offers an innovative and exciting way of attracting talented individuals to take up rewarding careers in this field," she said.
Competitions have been designed by industry leaders using the latest technology to test security skills and identify the UK's future cyber security warriors.
Initially, the competitions within the challenge will focus on the need of business and government for specialists in network defence and website vulnerabilties.
The first round of the competitions will be online, followed by a face-to-face round, with winners going through to a final masterclass challenge early in 2011 to find the first UK Cyber Security Champion.
The QinetiQ Network Defence Competition in 2010 is made up of a division for small and medium-sized networks.
An enterprise category is to be added for the 2011 competition, when organisers plan to open it up to an unlimited number of competitors.
Only 10 teams will take part in each division of the 2010 competition, with preference given to students and teenagers over professional teams, said Baker.
The teams will be tasked with developing strategies to defend networks in the online round, and then those strategies of the winners will be tested in a simulated attack in the face to face round.
The other competition is the Sans Institute and Sophos Treasure Hunt, which is an online game open to an unlimited number of participants and suitable for all ages and all levels of experience.
Participants will be challenged to identify security flaws on a dummy website and answer questions based on the issues they find.
The best six participants will move through to the face-to-face stage designed by Sophos, which will focus on finding creative strategies for dealing with website vulnerabilities.
"The face-to-face and masterclass rounds will enable us to meet people and test a wider variety of skills than the US cyber challenge," said Baker.
Prizes are all career-enabling opportunities such as specialised training, internships and memberships of security organisations that will be tailored to the winning individuals and teams, said Baker.
"We have a big assortment of prizes and will award the package that is right for overall winner in terms of where they are in their career," she said.
Anyone interested taking part in the challenge can register online.
In addition to these two competitions, the challenge will also be supporting the UK category of the US Department for Defense Cyber Crime Center (DC3) digital forensics competition running as part of the US cyber challenge.
The UK challenge will be providing a prize for the winner out of the 22 UK teams taking part in the DC3 competition and will invite members of the team to take part in the masterclass.
Sponsors of the challenge include the Open University, Sophos, EADS Defence and Security, Sans Institute, Detica, QinetiQ and the Cabinet Office.
Read more on IT jobs and recruitment