The US Federal Communications Commission (FCC) has voted to move toward giving itself the authority to regulate the transmission component of broadband Internet service.
The FCC wants to re-establish its authority after a US federal appeals court found in April that the regulator had exceeded its authority in asking cable network provider Comcast to stop throttling BitTorrent peer-to-peer file-sharing traffic.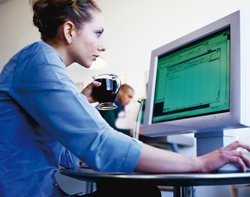 Google, Amazon and other content providers have been pushing for net neutrality regulations that will prevent telecoms firms from favouring or discriminating against certain types of content.
The FCC argues that the additional power is central to expanding the availability of broadband in the US, according to the New York Times.
But first, the FCC must get public comment on its proposal to reclassify broadband as a telecommunications service to make it subject to stricter regulation.
The FCC has promised that if it wins approval for the reclassification, it will apply only regulations necessary to implement a universal, competitive service and protect consumers.
But opponents say the reclassification will give the FCC the power to regulate rates charged to consumers by broadband service providers.
The FCC is to seek public comment on whether to opt for keeping regulation as it is, imposing a full telecommunications regulatory regime, or applying limited regulation.
The FCC is pushing for the third option as a middle path between excessive regulation and a lack of protection for competition and consumers.
The Open Internet Coalition has come out in support of greater regulation and said the move would ensure that consumer choice and innovation on the broadband internet will receive the protections it requires.
But AT&T has slammed the FCC proposal, saying it creates investment uncertainty and could cost jobs.
Email Alerts
Register now to receive ComputerWeekly.com IT-related news, guides and more, delivered to your inbox.
By submitting your personal information, you agree to receive emails regarding relevant products and special offers from TechTarget and its partners. You also agree that your personal information may be transferred and processed in the United States, and that you have read and agree to the
Terms of Use
and the
Privacy Policy
.