Smartphones and meters suck internet address pool dry
The old internet will run out of IP addresses mid-2011, according to a report...
This Article Covers
RELATED TOPICS
The old internet will run out of IP addresses mid-2011, according to a report from the Number Resource Organization (NRO), which controls their allocation.

Download this free guide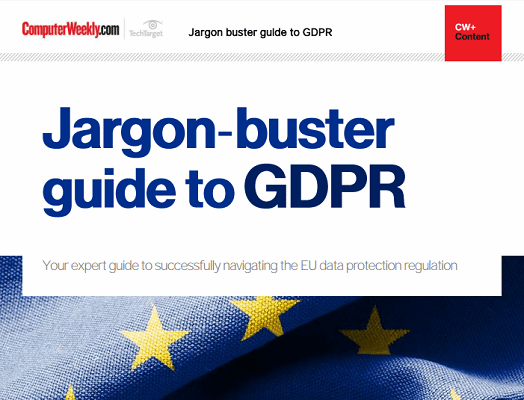 Jargon-buster guide to GDPR
The 10 most important things you need to know about GDPR, and a jargon-buster explanation for some of the key terminology.
By submitting your personal information, you agree that TechTarget and its partners may contact you regarding relevant content, products and special offers.
You also agree that your personal information may be transferred and processed in the United States, and that you have read and agree to the Terms of Use and the Privacy Policy.
The NRO said less than 8% of IPv4 addresses are still available, but demand for addresses under the new IPv6 address scheme had grown 30% in a year.
NRO chairman Axel Pawlik said the allocation rate of IPv4 addresses continues to increase because more devices are using the internet. These include mobile phones, laptops, servers, routers and smart meters.
"We have also seen many new IP address requests from developing countries, whose populations are coming online more quickly than ever before," he said.
NRO collects data from the five regional internet registries (RIRs) that oversee the allocation of all internet number resources, and outlines RIR allocation of IP address space.
The NRO said allocations of IPv4 addresses in the first quarter had reduced the free pool of IPv4 addresses to 8.5%, and allocations early in the second quarter have cut this further to just 7.8%.
During the first quarter, Apnic, the RIR for Asia Pacific, allocated nearly 27 million IPv4 addresses to its members, a record for a single quarter. Lacnic, the RIR for Latin America and the Caribbean, issued more IPv4 address space than Arin, the RIR for North America, for the second time.
Pawlik said together the five RIRs saw an increase of nearly 30% in the amount of IPv6 address space allocated to members in 2009. This is "an encouraging sign" that more organisations are getting ready to move to IPv6.
"With limited IPv4 addresses remaining, deployment of IPv6 is critical to the continued development of the internet," he said.
Read more on E-commerce technology