Video: Google improves Google Docs to add cloud appeal
Google has increased competition with Microsoft Office in the cloud by updating Google Docs.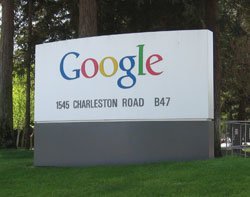 Google has increased competition with Microsoft Office in the cloud by updating Google Docs.
The updates use a new JavaScript engine and HTML5 to enable greater collaboration.
Google Docs now supports up to 50 people working at the same time and document editing by others in a virtual team is visible in real time.
Google said many of the new document and spreadsheet features are in response to user requests.
These include a margin ruler, better numbering and bullets and easier image placement options in documents and a formula editing bar, cell auto-complete and drag-and-drop columns in spreadsheets.

Download this free guide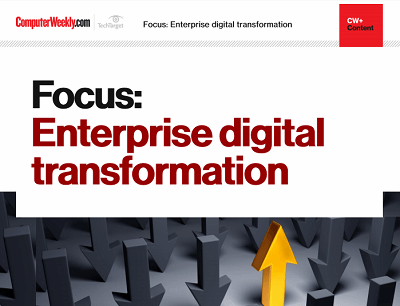 Are you digital to the transformation?
Digital transformation - the buzzword that we can't get away from. Enterprises need to accelerate their digital transformation journeys to avoid being left behind in an increasingly digital world. It's not an easy feat, but one that can be costly to get wrong. Join us as Computer Weekly takes a look at how businesses can stay on track through collaboration, innovation, and listening to user needs.
By submitting your personal information, you agree that TechTarget and its partners may contact you regarding relevant content, products and special offers.
You also agree that your personal information may be transferred and processed in the United States, and that you have read and agree to the Terms of Use and the Privacy Policy.
Google also claims big improvements to the document upload feature to make moving files to the cloud easier, including better retention of original structure and format.
According to Dave Girouard, president of Google Enterprise, new browser technologies such as faster JavaScript processing have made it possible to speed up Google Docs to enable even very large spreadsheets to work quickly in a browser.
The update to Google Docs comes ahead of the launch the latest version of Microsoft's Office software suite next month.
Google is touting Google Docs as an alternative to an upgrade to Microsoft Office 2010, according to the San Francisco Chronicle.
The update to Google Docs is an attempt by Google to close the gap with Microsoft by matching the features and stability of its Office software.
Google Docs is free for consumers and runs $50 per business user per year, while Office 2010 will range from $99 to $499 at retail and make up nearly 25% of Microsoft's revenue, according to US reports.
Microsoft plans to release Office 2010 to businesses in May and consumers in June.
The new version of Office will also include improved collaboration capabilities such as social-networking features in SharePoint and broader support of cloud computing across devices.
Read more on Operating systems software