British Gas sparks smart meter roll-out
British Gas has signed several multimillion pound contracts to roll out smart meters to nearly 1 million households from the end of 2012. The meters will...
This Article Covers
RELATED TOPICS
British Gas has signed several multimillion pound contracts to roll out smart meters to nearly 1 million households from the end of 2012. The meters will help to produce accurate bills based on precisely how much energy households use.

Download this free guide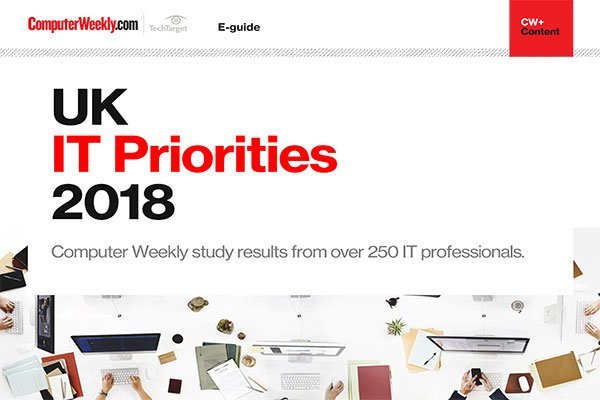 UK IT Priorities 2018 survey results
Download this e-guide to discover the results of our 2018 UK IT Priorities survey, where IT leaders shared with us what they are going to be investing in over the coming 12 months.
By submitting your personal information, you agree that TechTarget and its partners may contact you regarding relevant content, products and special offers.
You also agree that your personal information may be transferred and processed in the United States, and that you have read and agree to the Terms of Use and the Privacy Policy.
The suppliers British Gas has contracted for the project are:
Vodafone - communications network
Landis+Gyr - in-home smart meters and colour touchscreen in-home energy display
Trilliant - smart meter communications
OSIsoft - smart meter data storage
SAP - middleware for billing systems
ZigBee - wireless home area network standard
British Gas also published its technical standards with the aim of building momentum for a faster roll-out to beat the government's 2020 target date for national conversion.
The deals follow the government's decision, supported by the Conservatives, to go ahead with a plan to replace some 47 million gas and electricity meters in the country's homes, offices and factories by 2020.
Petter Allison, British Gas's smart meter director, said the initial roll-out would be to replace meters that were already due for replacement. This would be a mix of business and residential customers to maximise the lessons learned, he said.
From 2011 British Gas would "test at scale", which would include allowing customers who generate their own energy to sell it back to the grid. "After about 2012 it should be business as usual," Allison said.
A crucial part of the plan is the establishment of a central communications provider, especially when the installed based of smart meters got up to five to seven million, Allison said. It was unlikely that this provider would be owned by the energy industry, but rather contracted out to a specialist communications network operator.
He said there had been no decision on what communications technology would be used. A hybrid system was most likely. Allison noted that the US used mesh radio a lot, but Europe used a lot of powerline carrier. "Each has its strengths and weaknesses. We are using GPRS point to point (a mobile telephony technology), but there will also be 'white spaces' where there will need to be a different technical solution," he said.
Allison said an expected 3% reduction in energy use would save "dual fuel" consumers £25 to £30 a year.
He declined to say what the cost of equipping a house was. He said British Gas held about one-third of the market, 22% of the electricity market and 40% of the gas market. He said the estimated capital cost of the national conversion was about £8bn.
Based on these figures, it will probably cost British Gas less than £2.6bn to convert its customers' meters, because speed and volume will reduce its costs.
Allison added British Gas had decided to take back responsibility for installing smart meters and was looking to hire 2,600 meter installers who would also teach consumers to use the kit to save energy.
Read more on Data centre hardware