Site Staydown Service helps firms kill counterfeiters' websites
Brand protection firm MarkMonitor has unveiled a service to help online retailers and brand owners fight against...
This Article Covers
RELATED TOPICS
Brand protection firm MarkMonitor has unveiled a service to help online retailers and brand owners fight against fraudsters who earn an estimated $133bn a year by selling counterfeit goods.

Download this free guide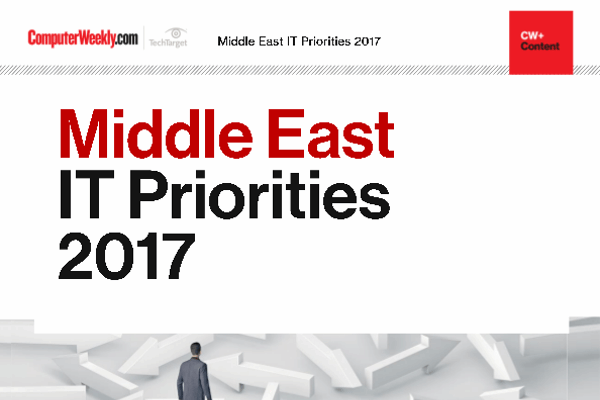 What are the IT priorities in Middle East?
Before any investment, how about taking a look at your peer's IT priorities for 2017? Download this report right now to find out in which areas IT decision makers are planning to invest in the nearest future!
By submitting your personal information, you agree that TechTarget and its partners may contact you regarding relevant content, products and special offers.
You also agree that your personal information may be transferred and processed in the United States, and that you have read and agree to the Terms of Use and the Privacy Policy.
The Site Staydown Service is aimed at deterring fraudsters by shutting down sites selling counterfeit goods and ensuring that the sites remain offline for a year.
The company is able to monitor all hosting sites and alert online retailers or brand owners if fraudsters attempt to set up business again by registering another domain name.
"Counterfeiters will typically back off if brand owners get involved and make life difficult," said Charlie Abrahams, vice-president and general manager for MarkMonitor.
Like legitimate retailers, counterfeit sellers measure their return on investment and will usually follow the line of least resistance, he said.
According to Abrahams, MarkMonitor is the first brand protection firm to offer this kind of service, which applies the firm's experience and infrastructure developed in shutting down phishing and malware sites.
The service also exploits MarkMonitor's well-established relationships with 4,200 internet service providers and 1,400 domain registrars, such as Nominet, he said.
"Confronting the challenge of online counterfeiting is complex, in part because of the inherent ability of counterfeiters to avoid detection and the cross-border nature of the Internet, which reduces the ability of brand owners to engage law enforcement in policing this new frontier," said Deborah Greaves, secretary and general counsel for True Religion Brand Jeans.
In December 2009, Nominet closed 1,219 .co.uk domain names associated with the sale of counterfeit goods at the request of the Metropolitan Police's Central E-Crime Unit (PCeU).
"But not all registrars are as responsible and co-operative with authorities as Nominet, which is where the Site Staydown Service can help," said Abrahams.
The service provides a faster and less expensive alternative to reclaiming hijacked domain names, which can take up to six months and cost thousands of pounds, he said.
MarkMonitor closed more than 100 sites that brand owners taking part in a pilot of the service identified as offering counterfeit or pirated goods, said Abrahams.
Read more on E-commerce technology