The business rating system may give BT a huge cost advantage over its fibre network competitors, which could restrict competition, keep prices high and slow the roll out of high-speed networks in the UK.
That was the minority verdict following asplit decision by the Court of Appeal in a case brought by Vtesse Networks.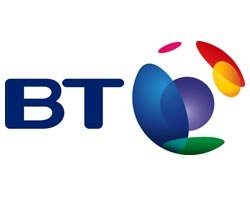 Vtesse lost its appeal against a Valuation Office Agency assessment of the rateable value of its networks in a judgement handed down this morning.
Vtesse now plans to petition the Supreme Court. If it succeeds in convincing it that the Appeal Court did not give enough weight to evidence that it is possible to put a comparable fair value on the optical fibres used by BT and Vtesse, the government's Valuation Office would need to rethink the way it values fibre. Victory could open up the way for high-speed networking in the UK to become much more affordable and competitive, say campaigners.
In a dissenting opinion, Lord Justice Sedley said, "It is now evident that there is arguably a gross disparity in BT's favour between the rateable value of its and Vtesse's cables."
Refusing Vtesse's appeal might allow "a radical inequity in the rating system" to continue. This would be an injustice, he said.
Vtesse maintained that taking BT as a whole for rating purposes was unfair when Vtesse and other network operators were rated per lit fibre.
Lord Justice Lloyd and Lord Justice Sullivan said equality of rating was a fundamental principle of rating law. Lawyers for Vtesse had relied on European law to argue that the government had to ensure, and where relevant to demonstrate, that there was equality between ratepayers.
"This case is altogether unlike those he cited as examples of unequal treatment, where the inequality, whether obvious or not, was built into the system in one way or another. Here the whole basis of English domestic law is exactly that which European law requires it to be, namely that like cases are to be treated alike," Lloyd said.
He said a central issue on valuation was whether it was possible to compare Vtesse's and BT's networks meaningfully, given the differences in size and purpose. It was also relevant to consider whether the BT network could relevantly be disaggregated to place a value on that part of the network that competes with Vtesse, he said.
Lloyd referred to a 2008 Ofcom report which provided disaggregated values of BT's network to prepare for the establishment of OpenReach, which owns and runs BT's infrastructure. Vtesse's lawyers had referred to it in earlier cases but not relied on it, he said.
"In those circumstances it seems to me that it is not correct to assert that the Ofcom report was a vital, a central or a significant element of the case, such that the Lands Tribunal was obliged to deal with it in the course of its decision. It seems to me that greater significance has been attributed to it in the course of the appeal, with hindsight, than it ever had before the Lands Tribunal," Lloyd said.
Sedley said, "Vtesse has a tenable argument that, contrary to the Valuation Office's case and BT's claims, the 2008 Ofcom report shows that it is possible not only to disaggregate BT's rateable holdings, but to assign a hypothetical rental value to their fibre optic cables."
Vtesse CEO Aidan Paul said, "We were disappointed with the outcome, where yet again the court did not fully engage with the effect on competition where new entrants are taxed at 20 times or more than BT for the use of fibre.
"However, we take heart from the words of Lord Justice Sedley who said 'there is arguably a gross disparity in BT's favour between the rateable value of its and Vtesse's cables [which] may be a radical inequity in the rating system'."
Paul said Vtesse would petition the Supreme Court directly after the Appeal Court refused leave to appeal its decision.
Vtesse, which has spent more than £1m pursuing this case, appealed for industry support. Anyone interested in supporting the petition should e-mail Vtesse at appeal@vtesse.com.
Email Alerts
Register now to receive ComputerWeekly.com IT-related news, guides and more, delivered to your inbox.
By submitting your personal information, you agree to receive emails regarding relevant products and special offers from TechTarget and its partners. You also agree that your personal information may be transferred and processed in the United States, and that you have read and agree to the
Terms of Use
and the
Privacy Policy
.