US President Barack Obama has named Information Security Forum president Howard Schmidt as national cybersecurity coordinator.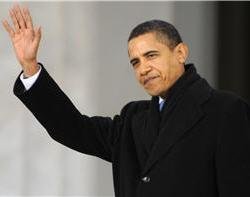 The White House has announced that Schmidt, who is a former Bush advisor, will coordinate the US government's protection of computer systems.
In a recent interview with GovInfoSecurity.com about the role of Cybersecurity, Schmidt was asked, what are the greatest challenges the federal government faces in developing an IT security culture?
He said there are a few things. "One, we have come to take the IT systems that we use almost for granted in the fact that they are always going to be there, that there is always somebody else looking after not only maintaining them, but more importantly for our topic, the security of them. And, as we have seen over the years as personal computers become even more of a computer, it is a shared responsibility between those that are providing the services and those of us who are using the service to make sure that not only are we using it to its fullest capabilities, which is just absolutely wonderful, but also to make sure that they are secure.
"As we have gone through the years, we focused more on the richness and robustness and the great technology it brings us and sort of not put as much forward as we needed to the risks that are out there and more importantly how one could really do things themselves to mitigate those risks."
Neil Fisher, vice-president global security solutions at Unisys, said, "At a time when our vulnerability to online crime and computer hacking attacks is at its height, this appointment will have positive reverberations around the world. Schmidt brings with him important lessons learnt during the dot com boom (and subsequent bust), which have been largely forgotten by other cyber ambassadors, to our detriment.
"While this appointment will beckon Schmidt back to the US, the UK will benefit from a more joined up, coordinated cybersecurity strategy, in recognition of the borderless nature of the cyber threat leveled at our governments, industries and public."
Email Alerts
Register now to receive ComputerWeekly.com IT-related news, guides and more, delivered to your inbox.
By submitting your personal information, you agree to receive emails regarding relevant products and special offers from TechTarget and its partners. You also agree that your personal information may be transferred and processed in the United States, and that you have read and agree to the
Terms of Use
and the
Privacy Policy
.