CERN prepares Large Hadron Collider for second firing
Scientists are preparing the world's most powerful atom smasher to
Scientists are preparing the world's most powerful atom smasher to restart more than a year after it overheated and failed in initial trials.
The Large Hadron Collider (LHC) at the European Organisation for Nuclear Research (CERN) laboratory near Geneva, Switzerland has been handed over for operation, according to the update service on Twitter.

Download this free guide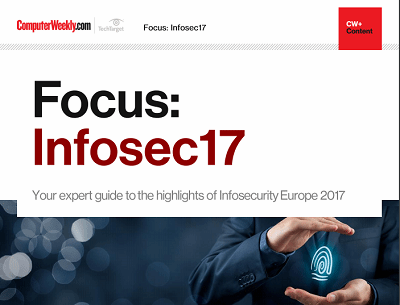 From forensic cyber to encryption: InfoSec17
Security technologist Bruce Schneier's insights and warnings around the regulation of IoT security and forensic cyber psychologist Mary Aiken's comments around the tensions between encryption and state security were the top highlights of the keynote presentations at Infosecurity Europe 2017 in London.
By submitting your personal information, you agree that TechTarget and its partners may contact you regarding relevant content, products and special offers.
You also agree that your personal information may be transferred and processed in the United States, and that you have read and agree to the Terms of Use and the Privacy Policy.
The $10bn LHC is designed to answer fundamental questions about the nature of matter by colliding particles at higher energies than previously achieved.
The current record of collisions at two trillion electron volts (TeV) is held by the US Tevaton accelerator at Fermilab in Batavia, Illinois, far below the Large Hadron Collider's capacity of 14 TeV.
But that is not where scientists will start for the second attempt at using the collider. Instead, they plan to work up gradually to 5TeV by the end of 2010.
Unlike the first attempt on 10 September 2008, CERN has not given an exact date planned for the first collisions, but the advanced state of preparations indicates they may be scheduled to take place shortly.
Scientist blamed the failure on having to keep to the media schedule, but the pressure is still on to beat the US accelerator to observe the theoretical Higgs boson elementary particle.
The winner of that race would almost certainly be in line to win the Nobel Prize for physics, according to the Telegraph.
The experiments are aimed at showing on a tiny scale what happened micro seconds after the so-called Big Bang, which some scientists believe was the massive explosion that formed the universe.
Read more on IT risk management