Outsourcing print saves Sainsbury's £1m
J Sainsbury has saved £500,000 over three years and expects to save another £500,000 by replacing desktop printers and centralising and outsourcing its...
J Sainsbury has saved £500,000 over three years and expects to save another £500,000 by replacing desktop printers and centralising and outsourcing its print operations.

Download this free guide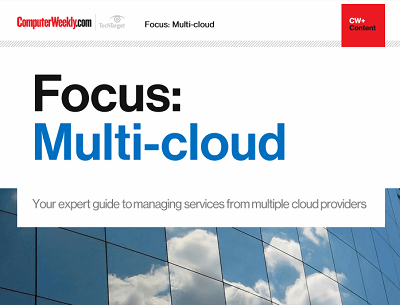 The maturity of the enterprise public cloud
Many IT leaders are increasingly coming round to the idea that sourcing services from one or more providers might be the best way to go. Join us as Computer Weekly takes a closer look at the multi-cloud approach and what providers are doing to capitalise on the trend.
By submitting your personal information, you agree that TechTarget and its partners may contact you regarding relevant content, products and special offers.
You also agree that your personal information may be transferred and processed in the United States, and that you have read and agree to the Terms of Use and the Privacy Policy.
The news emerged this morning as print specialist Ricoh announced the results of a Europe-wide survey of firms' document management processes.
British firms are ignoring the benefits of a formal document management process, which can help them meet cost saving, security, climate impact and compliance goals, the study said.
Re-engineering its document processing saved a German non-government organisation with more than 2,000 staff 30% of its total cost of print ownership, Ricoh said.
A global marketer of athletic footwear with more than 30,000 people globally was spending €4m/y mailing 4.5 million paper invoices. By outsourcing invoicing to Ricoh it went from paper to electronic invoicing, which will save it an estimated €3m over three years, Ricoh said.
According to the Ricoh Document Governance Index published today, just less than four in 10 firms across Europe had a document governance strategy, despite it costing Europe an estimated €14bn/y, or up to 5% of firms' annual turnover.
The results were based on interviews conducted by Coleman Parkes Research with more than 300 C-level executives in large and medium firms across Europe who are in charge of document processing at their firms.
Nearly eight of 10 interviewees recognised that improved document governance could save up to 30% of costs, document management was sporadic and uncontrolled. Only 38% reviewed their costs 'sometimes' and 17% never review them.
Outsourcing document processing could simplify business processes, cut costs and environmental impact, increase security and allocate resources better, researchers said.
The report found that responsibility for document governance was decentralised. Most respondents said responsibility was split between several people, and 57% devolved ownership to individual staff members. Six out of 10 gave partial responsibility to department heads, including HR, office managers, sales and marketing.
Ricoh Europe CEO Simon Sasaki said firms were allowing their printing, photocopying and faxing to go unchecked. "Underestimating the risks leaves them susceptible to overspending, under productivity, security breaches and a high carbon footprint," he said.
Read more on IT outsourcing