Technology's role in cutting government emissions by 80%
The government wants to cut public sector carbon emissions by 80% by 2050, and technology will play a massive role in this, according to recent research. IT...
The government wants to cut public sector carbon emissions by 80% by 2050, and technology will play a massive role in this, according to recent research.

Download this free guide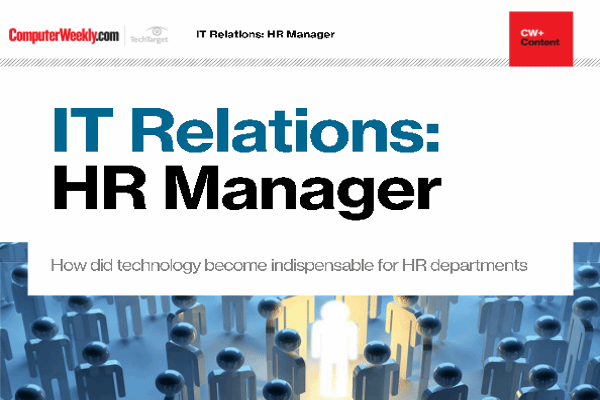 How did technology become indispensable for HR departments
HR and IT departments have begun to work closely together over the last few years. While HR historically has often received limited attention, companies now understand the key role the department plays in the business.
By submitting your personal information, you agree that TechTarget and its partners may contact you regarding relevant content, products and special offers.
You also agree that your personal information may be transferred and processed in the United States, and that you have read and agree to the Terms of Use and the Privacy Policy.

IT is responsible for up to a fifth of the UK government's carbon emissions - 460,000 tonnes a year - but it could reduce emissions by even more than a fifth if it's used properly.
A voluntary Green ICT Delivery Group has been set up by the Cabinet Office's CIO Council to inform public sector IT staff about technology's green potential. But the group has a long way to go before it gets to where it needs to be.
Last year there was a 3% increase in government emissions caused by electricity use, and IT was pinpointed as one of the main reasons for this.
A survey of Computer Weekly readers, commissioned by Cisco and carried out by environmental charity Global Action Plan, showed many public sector IT managers are unaware of the government's targets, or unsure of their ability to meet them.
Over 60% of respondents didn't know about the Greening IT Strategy, and 67% of those that did were said they were "concerned" that the targets would be difficult to achieve.
Trewin Restorick, director of Global Action Plan, said there are examples of good practice. He said, "There are shining examples of very good initiatives. But the public sector tends to move at a glacial pace. The inconsistencies that are present suggest we need stronger drivers - both carrots and sticks."
The research recommended that CIOs and IT directors be responsible for paying for their own electricity bill, so they are aware of how much they're using. It recommended that IT departments be required to calculate their own carbon footprints, that organisations set internal green targets, and that departments are aware of the percentage of their server utilisation.
IT managers said they need more support from government, in the form of clearer evidence of the benefits of green IT to boost business cases and an investment fund for initiatives.
Catalina McGregor, chair of the Green IT Delivery Group, said there is momentum behind the latest green drive.
"The number of people who are willing and happy to look at it has been unbelievable," she said. "A new report will come out at the end of August, which will show which departments are doing well and which are not. CIOs will have to put forward the reasons why if their department is not doing well."